Ex Bayelsa Gov. (Dipriye Alameiyeisegha) Loss $1,931M To US
Ex Bayelsa Gov. Loss $1,931M To US Yesterday, the court in America passed a judgment which has made the former governor of Bayelsa State Dipriye Alameiyeisegha to forfeit his Maryland home worth 600,000 dollars and 401,931 dollars in cash to the US government.
The case which was finally concluded yesterday had been on for over three years now when the governor was apprehended for money laundering alongside his wife and others.
He was allegedly said to have cunningly sneaked out of London but he was later repatriated to Nigeria from his hiding hole, tried and sent to two years imprisonment but he rarely spent 24 hours as his trial years in custody were part of the things the judge considered before passing his judgement. .
Alam as he's fondly called had his property home and abroad confiscated but he still remains the number one ally of Mr. President, Goodluck Ebele Jonathan.
Meanwhile, Alamisiegha in Nigeria is an elder statesman and a king maker. Naija for life!!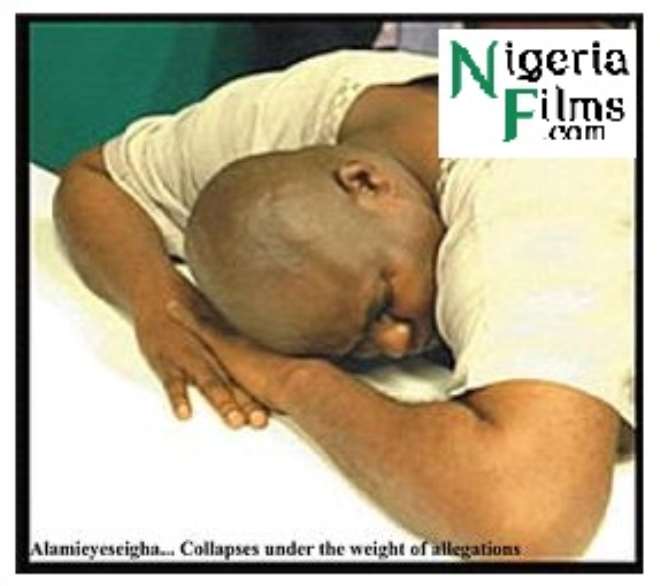 Click the link below to go to...
Stella Damasus, Daniel Ademinokan Become An Item
Between Mercy Johnson, Funke Akindele's Wedding, Which Was More Controversial?
Can You Allow Your Spouse Participate In BBA Stargame Because Of $200,000?
DJ Tee Lies....May Charge For Attempted Murder
How time flies: Ibori jailbird mistress released after 2 years in jail
Top Music Video Director, DJ Tee Stabs Artiste On Set