TOP ACTRESS NUELLA NJUBIGBO IN HOT ROMANCES WITH ACE MOVIE PRODUCER/ DIRECTOR TCHIDI CHIKERE
One of the hottest stories in movie industry now is the hot romance between sexy actress Nuella Njubigbo and ace movie producer,director cum actor Tchidi Chikere,the darling director who Nollywood babes die to work with.
Although it is a thing of wide knowledge that the graduate of Public Administration from Imo State University came into the industry through top movie producer,Iyke Odife,who featured her in many movies,reliable sources disclosed to us that Nuella has shifted her tent to the abode of handsome father of three cum script writer,Tchidi Chikere,who has in the past changed the careers of top Nollywood actresses to the better and skyrocketed them to stardom.
Light skin and gorgeous Nuella seems to be the next Nollywood babe to become a star through the struggles of Chikere,as he has featured her in over five flicks since late last year.
While many people view the cord between them as close working relationship,reliable sources insist that Nuella and Chikere have snubbed dull moments by mixing pleasure with their hard labors.
As gathered,their romance kicked-off late last year on the location of three movies entitled,Fears Untold,First Value and All for One,which were set at Spain and Delta State respectively.
The production of these three films which occurred sequentially took over five months,and having worked together for a very long time with a promising,talented babe who needs a little push to hit stardom,the dandy cum award winning movie director took interest in her and offered to move her career to the next level.
The source continued that the gifted scripter cum actress accepted the offer and before finishing the three movies,romance had already kicked-off between them.
The love-affair remained top secret between the two movie makers till May this year when the movie producer,Vida Modelo who is based in Spain held a grand party to introduce the three films,casts and crew.
According to the source,Chikere and Nuella were indeed an item at the party which held in Asaba,Delta State.They stormed the party together with the same car,did red carpet together,in together and hummed like love bird right into each others ears all through the time of the event,and departed the venue together in the same car.
While the dreadlocks creative mind was having fun at Asaba,his beautiful and sexy wife Sophia made anonymous telephone calls to her close pal who was present at the party,trying to find out if her lovely husband was in company of Nuella.
According to the source,nobody would have suspected anything beyond working relationship between the two film makers if not for the phone calls that came from Chikere's wife,who was questioning them to confirm the rumors that have been reaching her in connection with the relationship between her husband and the sultry actress.
Sophia according to our source,disclosed to her close pal that her friends in movie industry had on different occasions called her attention to Nuella,insisting that she is the new babe who is keeping her husband warm,especially when he is on movie locations.
Sophia was said to have emitted fire and brimstone on phone when she clearly stated that she is suspecting the movement between Nuella and her husband and going by the information she has received from friends,the babe is trespassing on her territory and she will not leave any stone unturned to tear her apart anytime she sees her around her husband.
The source continued that Sophia's close friend who was shocked after receiving the phone call did not give her the information she desired,as she tactfully lied that her husband came to the party alone.
Subsequently,gorgeous Chikere who noticed that his wife's acquaintance received a call from her rushed to her and queried why his wife called and what she wanted to know about the party.The lady who didn't want to confirm the rumor and probably come between a husband and wife,who have managed to keep an enviable relationship in showbiz,diplomatically lied to him by telling him that his wife just asked of someone's telephone number from her.
He allegedly told her wife's friend not to reveal to his wife the true situation of things and who accompanied him to the party.
Insiders equally informed that Sophia who has protected her relationship jealousy for many years,has been spitting fire on her husband over Nuella,as she alleged that the Anambra State born actress is small girl who just sojourned into the movie industry and should not turn to a very attractive item to her husband who has mingled with different kinds of glamorous super big babes from all walks of life.
As gathered,right now Nuella and Sophia cannot walk through the same path as the married woman cum mother of three children is still pressing hard to know the actual relationship she is having with her husband.
The source further disclosed to us that Sophia has sworn not to hear the name Nuella let alone spotting her with Chikere anytime.
On the other hand,Chikere is said to be putting every strategy in place to ensure that his wife will not come to the full knowledge of the relationship between him and the sexy actress.
However,despite all the struggles of Sophia to smother the burning desire between her husband and the actress,sources informed that they are still enjoying their secret romance.
Right now,they are said to be at Enugu State shooting a new movie.
Recall,that Chikere has been romantically linked with top actresses in the past and few years back,he was said to be in sizzling romance with Tonto Dike who he featured in many of his films.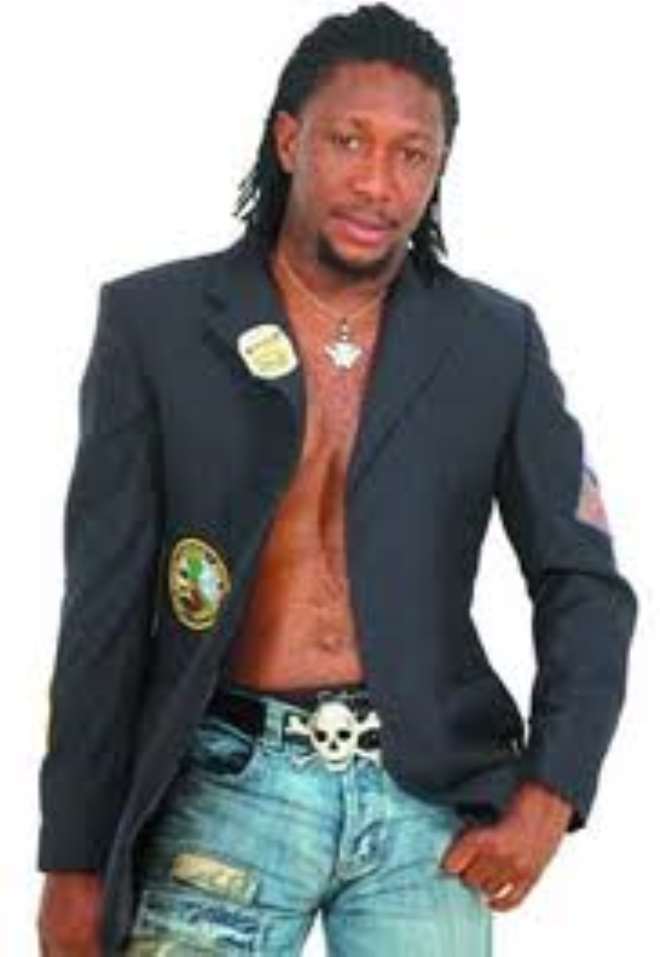 ACE PRODUCER/DIRECTOR TCHIDI CHIKERE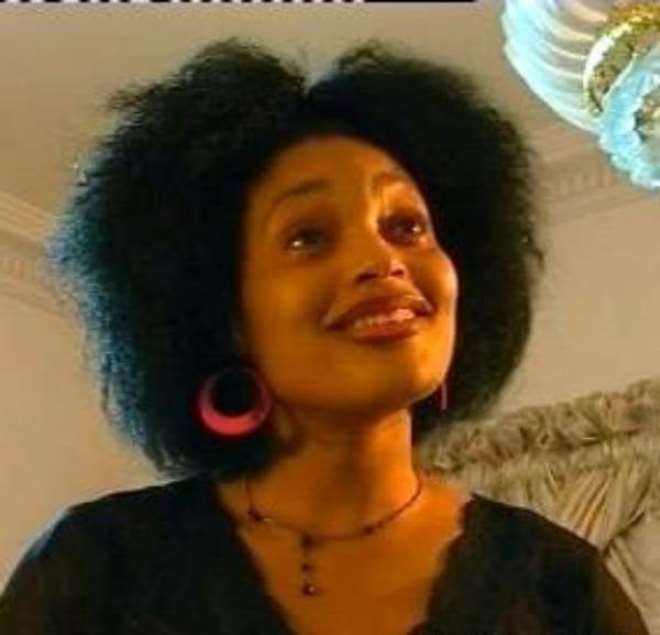 TCHIDI'S WIFE SOPHIA