We Are Still Together As 'Danfo Drivers' Despite My Solo Career—Man Melon Yells
Much might not have been heard from this talented duo of the Danfo Drivers. But recently, we were surprised to see a new album from one of the member of the group Azubuike Henry Oghenemairo aka Mad Melon. In this interview, he tells Nollywoodgists.com what has been happening and their struggle in the music industry.
Tell us about yourself?
My name is Azubuike Henry Oghenemairo aka Mad Melon, born in Lagos on the 27th of Sept, 1977. I am from Asaba Ase in Ndokwa East LGA, Delta State.
What led to your break up with your co-singer?
There is no break up, both of us are still together as Danfo Drivers. Mountain Black is still my partner, friend and also my brother. But this is my solo album entitled 'Back In D Days'. It is just my own project, so when the time comes, both of us will do a group album.
All along, we were still in the game musically. In 2009, we released an album titled 'New Chapter' and in 2011, we released another album titled 'Back 2 Sender' for two different record labels. Both record labels refused to promote the albums and we did not shoot videos of the songs. Though, we did a video of a song in the 'New Chapter' album titled 'Meshango', but the video was not promoted. So, both albums were not successful and it prompted our fans to believe we were out of music.
What is the name of your new record label and the name of the manager?
My new label is Globedisk Music, owned by Obi Nweke, but my management is D' Ark Entertainment, which is owned by Itiveh Michael Noah.
Who are the artistes on the record label too?
Other recognised artistes in the label are African China and Proffessor Linkin aka Jogodo.
What is the title of your new single?
Our new album project is called 'Back In D Days' and it contains 10 tracks. It has songs like 'Back In D Days', which is also the album title, 'Kanyi Gba Egwu', 'We Go Dey', 'Wetin Dey (Ghetto Song)', 'Dey Well', 'Topom (Burkina Faso) Ololufemi, Gbemi Ga', 'Me Sha Dey Go' and 'Gbangan'.
Are you still single or married now?
I am still single, but with two kids; a son and a daughter by a lady but the relationship didn't work out between us.
How would you rate the music industry before and now?
The industry has improved a lot and it's still improving, but we'll get there someday. Our government should assist in the fight against piracy. Mad Melon say so.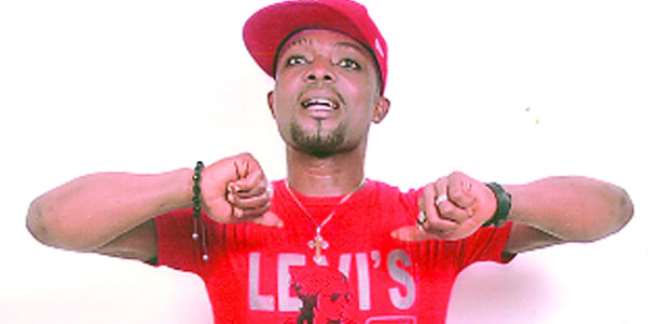 Man Melon
© 2014 Nollywoodgists.com
Click the link below to go to...
The Power Of Marriage, PSquare On The Verge of Breaking Up???
The day I had to slap my dad - Actor Femi Adebayo'
Many Celebrities in Nollywood Are Still Living in Bondage
Kcee Receives 2013 Benz G-Wagon As Birthday Gift From Brother
Nollywood 'Knocking On Heaven's Door'
Uche Nnanna release pre-wedding photoshoot Pictures