Chimamanda Adichie's Hairstyle: A Proud Nigerian Who Still Feats In Nigerian Cultural Heritage
It is the so-called outdated thread stretching hairstyle that originated from West Africa, called African Threading.
Will anyone say she cannot afford flashy hairstyles? How many girls of this jet age will agree to wear this in public?
Chimamanda Adichie's is a proudly Igbo writer who describes herself as taking the steps of legendary novelist, Chinua Achebe.
Chimamanda Adichie is very creative and definitely lives what she believes. Her hairstyle (as pictured above) to the premiere of the film written by her entitled, Half of a Yellow Sun, depicts an unrepentant classical writer who is poised to take creativity to the next level.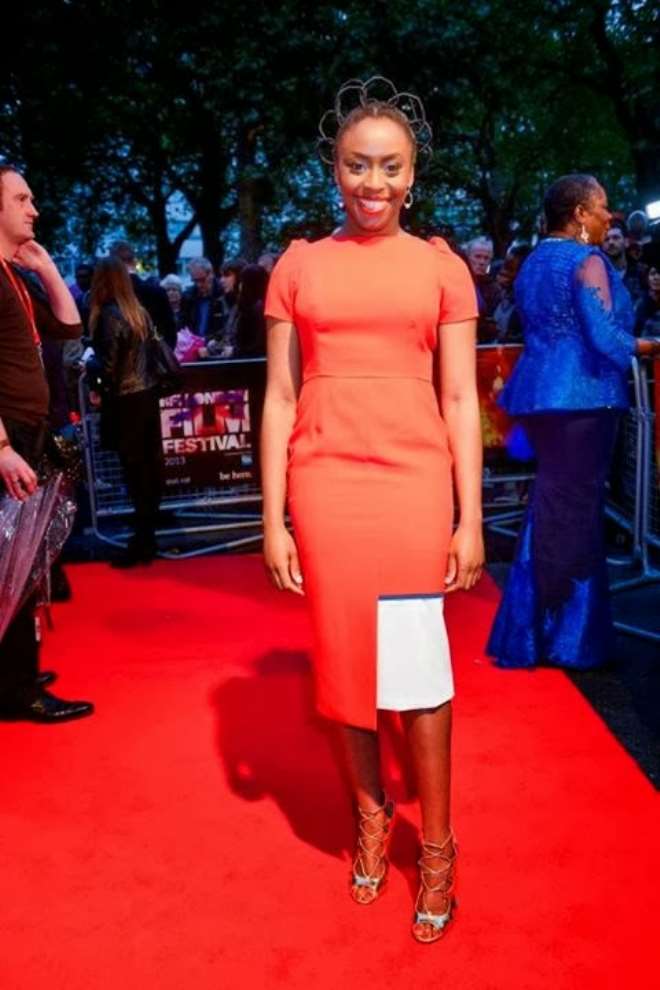 © 2013 Nollywoodgists.com
click the link below to go to...
MORE Detained Jim Iyke's PICTURES
N15m Scam: Jim Iyke's Aged Parents Begged Me, Case Not Thrown Out Of Court--Habiba [Attached evidence].
STAR ACTOR JIM IYKE IN FRESH TROUBLE.
ACTOR JIM IYKE ANSWERS FRAUD ALLEGATIONS CRITICS.
STAR ACTOR JIM IYKE IN COURT OVER N15 MILLION FRAUD.
ACTOR JIM IYKE PARADES TWO NEW AUTOMOBILES WORTH $100,000,BUILDS CLOTHING MALL WORTH N90 MILLION IN ABUJA.
THE MANY SCANDALS OF STAR ACTOR,JIM IYKE.
FRAUD ALLEGATION SCANDAL:WHY ARE PEOPLE MAKING SUCH A BIG THING OUT OF IT ?-JIM IYKE.