How I Cope With Rumours/Scandals Surrounding Uche- Husband Reacts
It's no longer a story that Juwon Lawal, CEO of Oil Trading and Logistics company, ABD Fuel, has finally tied the nuptial knot with one of the controversial actresses in Nigeria popularly known as Uche Iwuju.
The couple met in London and decided to be married, all thanks to a friend who connected them together.
The husband, a gentle and humbled disposition man reacted to a question on how he intends to cope with the drama, rumours and scandal surrounding his wife.
Hear him, "I don't believe in rumours. I believe in personality. I've stayed with her and she's one of a kind, she's selfless, loving with a wonderful heart and is also God fearing. Uche is my wife with whom I am well pleased. She's my sister, my friend, a loving wife and will make a wonderful mother to my children."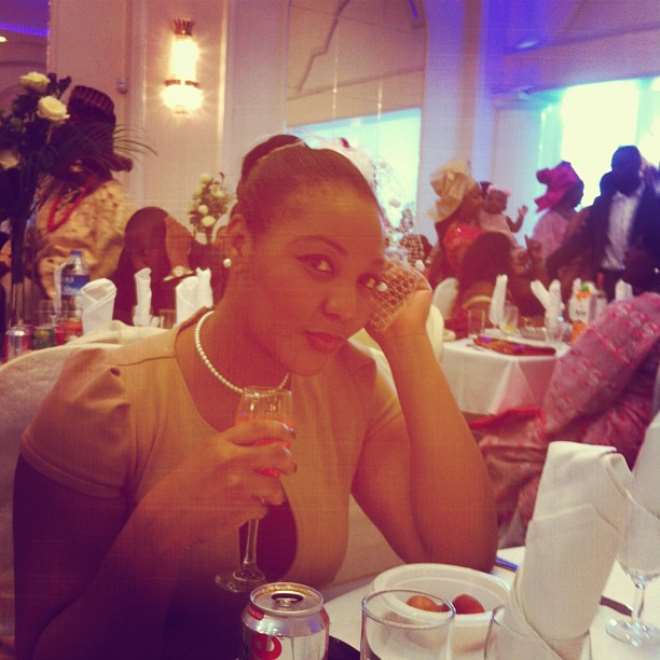 Click the link below to go to...
Pictures: How Pa Enebeli Looks Now, Ndokwa Indigenes Pay Him Visit In India
How I Handle Sexual Advances From Colleagues While On Movie Set--Joseph Benjamin
Nollywood Actors Do They Marry For Love or For Green Card?
P Square Celebrates Birthday With Agege Bread And Cabin Biscuits.
Nollywood Actress, Uche Iwuju Reveals How She Met Her Hubby
Controversies Trail Chika Ike's Age As She Celebrates 27th Birthday At Enugu Trade Fair
Davido Moves About With Bodyguards...Fans Condemn Act
Even Six Months Old Babies Enjoy Bottom Belle-Omawumi Reveals