Exclusive Pictures Of Veteran Actor, Pete Eneh's Infected Leg Before Amputation [Viewers Discretion Advised]
Remember a story Nollywoodgists.com reported yesterday about veteran Nollywood actor, Pete Eneh that one of his legs was amputated due to an infection that has eaten deep into his leg? Nollywoodgists.com can now show you some pictures of the leg, before amputation, which was exclusively retrieved by us.
As you read this, the actor has already got the leg amputated and he is said to be recovering. These pictures were taken before the amputation. Doctors advised the decision (amputation) be taken in order to save his life because the infection was almost spreading to other parts of his body.
The leg deteriorated when he couldn't get proper medical attention. It is almost becoming a norm now for veterans in the film industry in Nigeria to be neglected when in need of help. Late James Iroha aka Gringory, Enebeli Elebuwa, Ngozi Nwosu amongst others have battled for survival.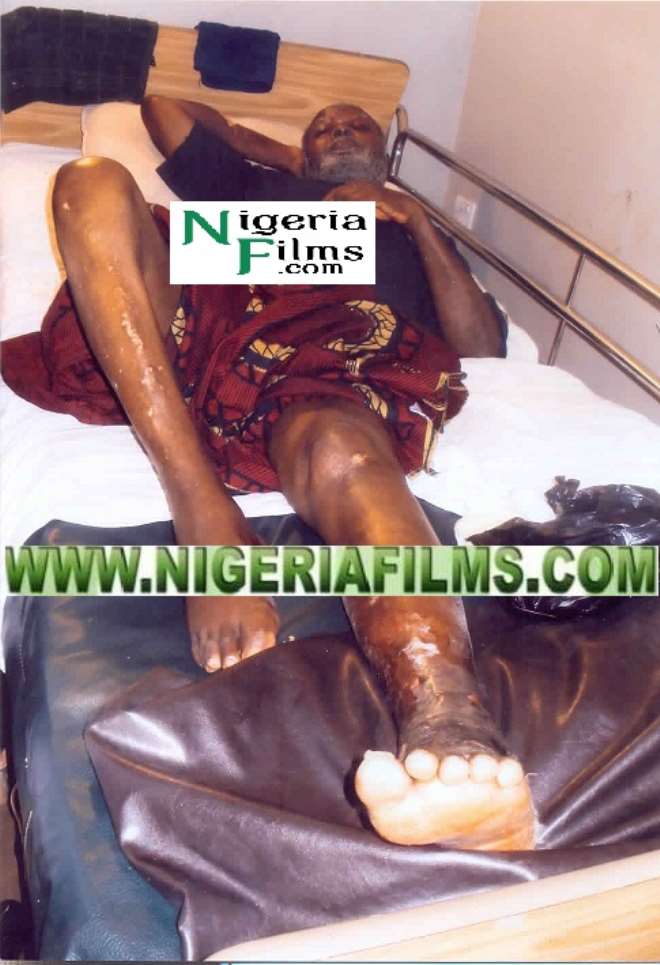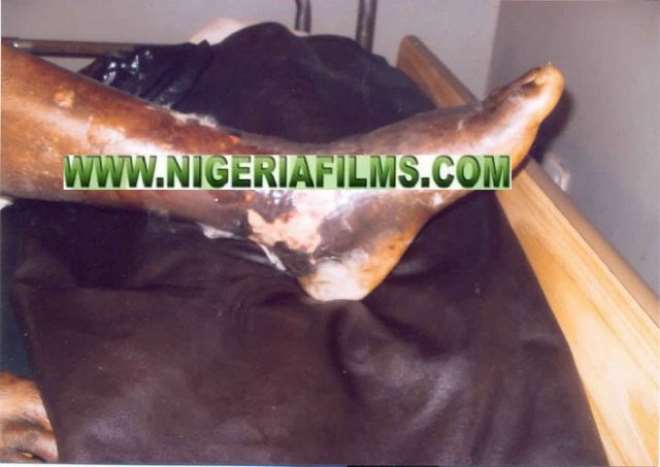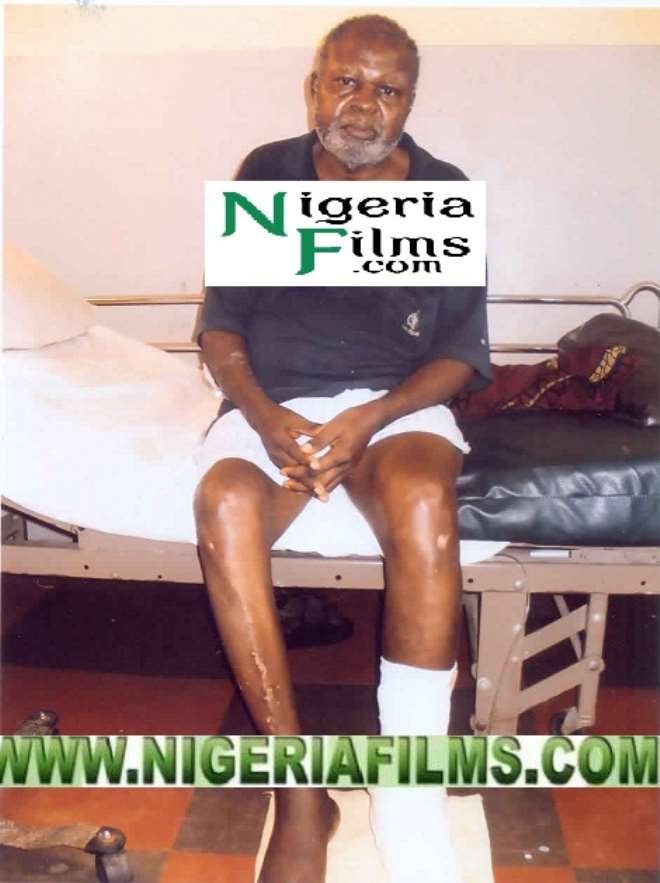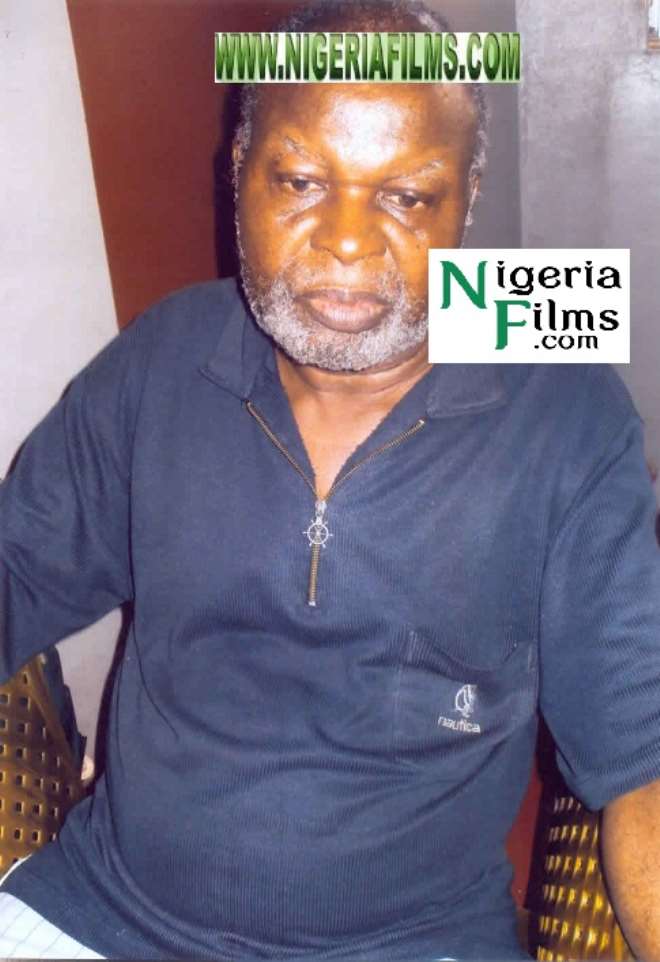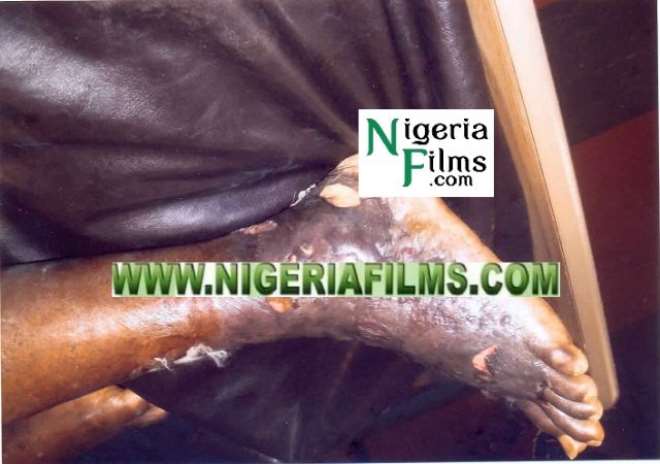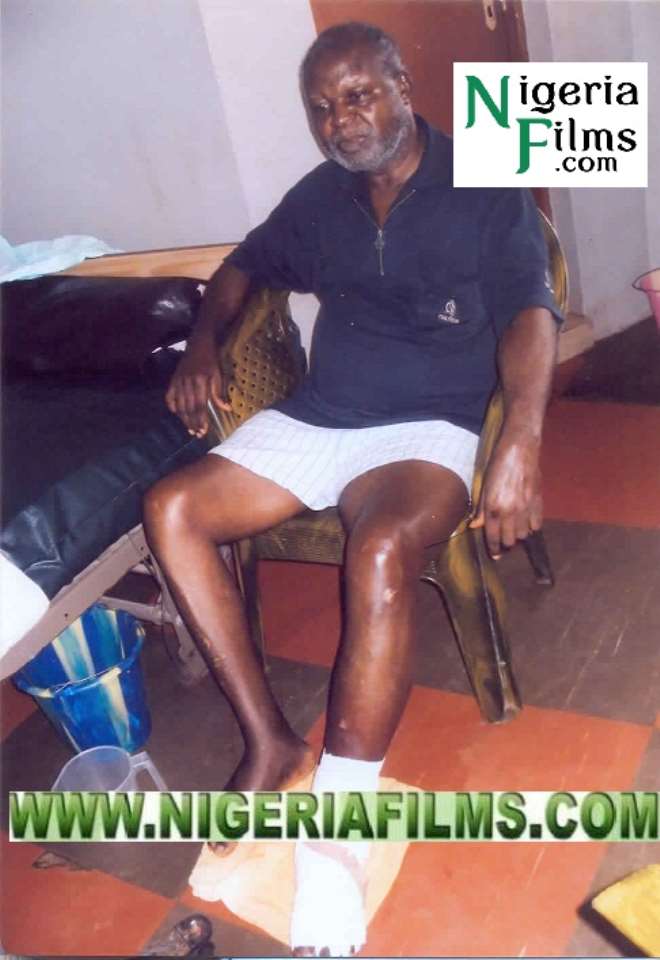 Click the link below to go to...
Popular Nollywood Actor, Kenneth Okonkwo Dumps Acting For Evangelism?
"It's Stupid For Anyone To Say I'm Gay As A Church Leader"—Nollywood Actor, Arinze Okonkwo Fumes
PARENTS, SIBLINGS IN SEVERE COMMUNICATION WITH TITI MASHA OVER PREGNANCY WITH K1 DE ULTIMATE
WORKING WITH MAJID WAS A REVELATION-----BELINDA EFFAR
P-SQUARE CONDEMS COLLECTING SOCIETY…PREFERS BATTLE AGAINST PIRACY
THE PAINS AND GAINS OF MY CAREER-KATE HENSHAW
KISSING: MY EX IS A BAD KISSER- NOLLYWOOD ACTRESS
My Shape Is A Constant Topic Of Discussion -Toolz [PICTURES]