Gospel singer, Frank Edwards Gets Blocked After Planning to Share Bibles on Facebook
Gospel singer, Frank Edwards, is currently not happy with the way his plans was cut short by popular social media site, facebook after he had made a promise to give out Bibles to some of his fans.
The singer after making the announcement was shocked when his account got blocked for about two months now.
According to him, "2 months ago I promised on facebook live I was gonna send few copies of Bibles to some soul I won. Next day facebook closed my account. I no longer use facebook for over two months now."
He has come out now to show off the Bibles he was about to share to people which is now dumped in his house starring at him. "Now all the Bible's I wanted to share dumped here in my house."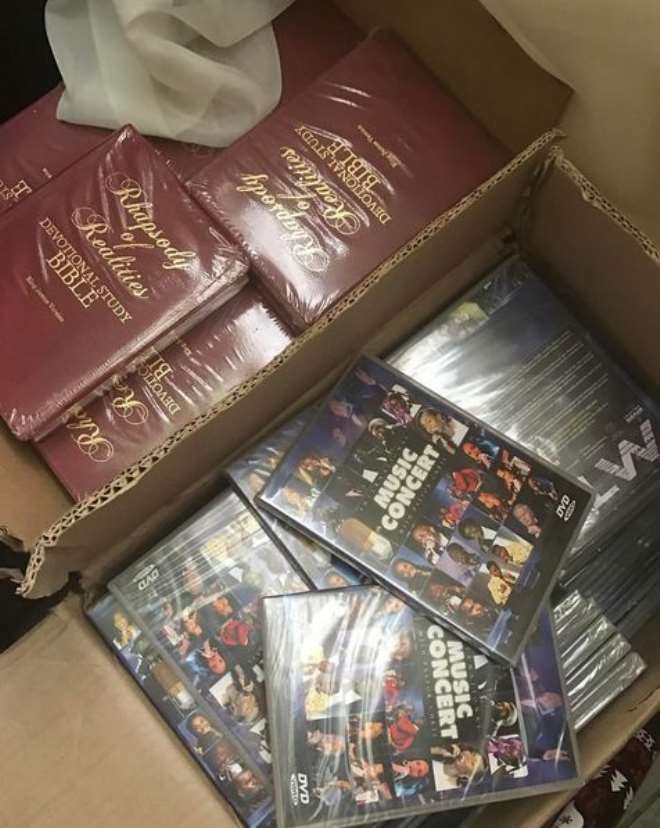 Add Your Comment
9 hours ago
[B]For those of you who have really missed the face of veteran Nollywood actress, Rita Nzelu, well, no need to worry because she is back to what she loves doing and that is acting.[/B] The actress has been off the scene for a while and the simple
9 hours ago
[B]These days, fans tends to see some celebrities in the country trying to show off either with their luxurious lifestyle or whatever they are doing to others which not many welcomes this idea.[/B] Some celebs go as far as faking a whole lot of th
10 hours ago
[B]Nollywood actress, Iyabo Ojo, aside being busy with work and her personal businesses, has time to read a lot that is happening in the country and dirty things said about her but she has chosen to ignore them.[/B] Rather than spend her small mon
10 hours ago
[B]Singer, Eedris Abdul Kareem, has not been heard of in recent months as he has been busy with personal projects and family but recently, ha has come out to set the records straight.[/B] The singer in a recent interview with hiptv, stated that th
11 hours ago
[B]Singer, 2Baba, is so happy today that he and his wife, Annie, have been able to overcome all the challenges they have encountered together and still waxing stronger.[/B] The two love birds have come a long way and to God be the glory, they are
Load More Stories....