Checkout 8 Nigerian Celebrities With The Most Expensive Mansions
Given their fame and success in their respective fields, these celebrities have managed to create a majestic place for them to live.
Scroll Down for The list of top 10 celebrities with the most expensive homes.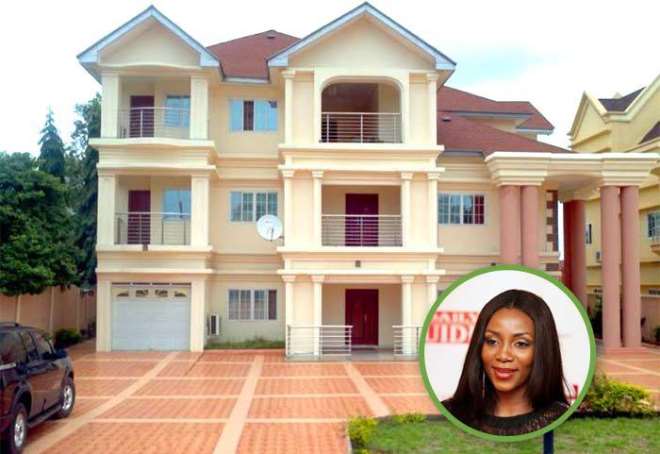 Genevieve
Nigeria's actress Genevieve Nnaji has purchased a new mansion in Accra, Ghana. The new mansion valued at $4 Million dollars by property experts is around the Achimota area of Ghana.
The 35years old actress and single mother told the media that she is so afraid of divorce that is not going to get married. Although, rumor has it that her new house was bought by her Ghanaian Billionaire boyfriend.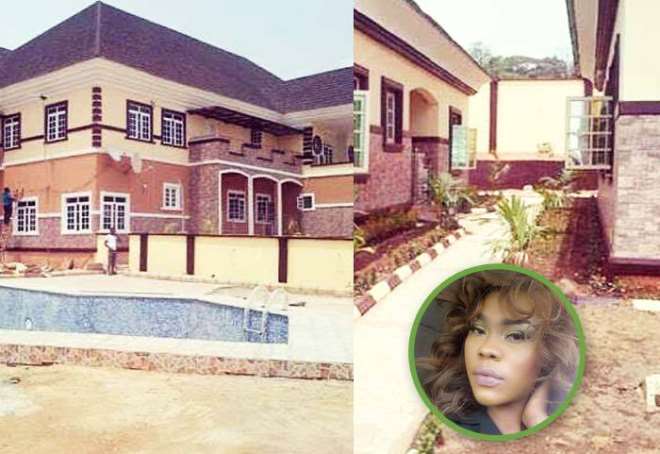 Daniella Okeke
A year ago Nollywood actress Daniella Okeke showed off her unfinished new mansion. And in summer 2014 she claimed that the construction was over and called herself a "Landlady".
Her house looks quite luxurious and expensive. No wonder it costed millions.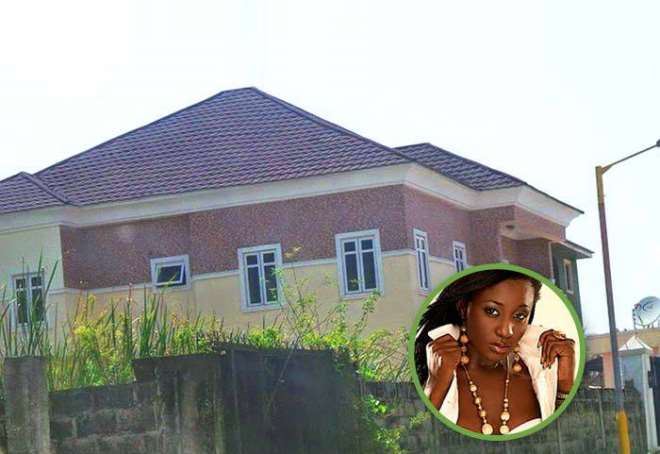 Ini Edo
Ini Edo, a famous Nigerian movie-star, had moved on after her recent divorce with businessman Philip Ehiagwina, and built a luxurious mansion in Lagos worth N70 million. Actress had already moved in and living with her siblings.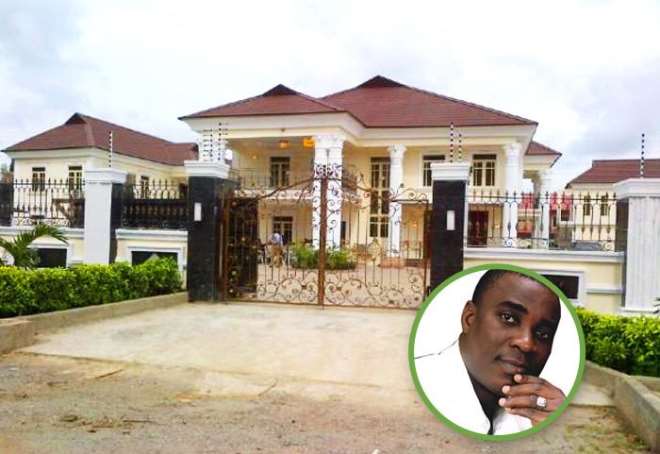 Wasiu Ayinde
Who is referred to as the top Fuji artiste in the Nigeria today. He has been making money since his early years and he has several mansions in Lagos and also his home town in Ijebu.
His beautiful mansion named Omoojusagbola House was completed back in March 2012, during his 55th birthday celebration. K1 also has a house in Ontario, Canada where his wife and kids reside.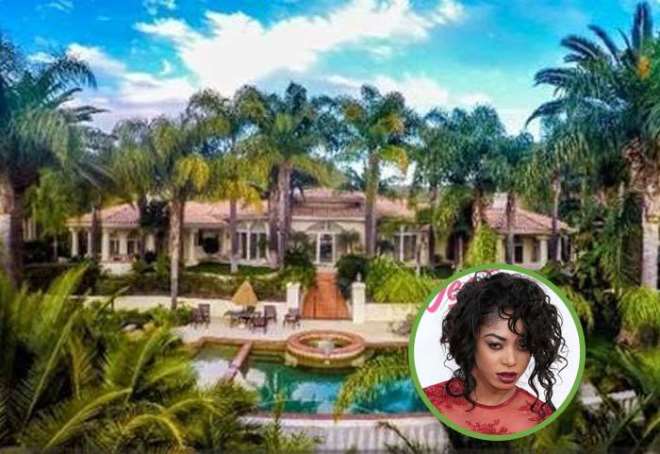 Dencia
Reprudencia N. Sonkey known under the stage name Dencia, is a Cameroonian-Nigerian singer, model, actress, philanthropist, and entrepreneur.
A few days ago Dencia showed off her LA mansion. According to Dencia, the photo which she posted on Instagram is where she lives.
The worth of this property is valued about $3.1million (N617Million). Either rented or outright purchase, is a question that needs answer.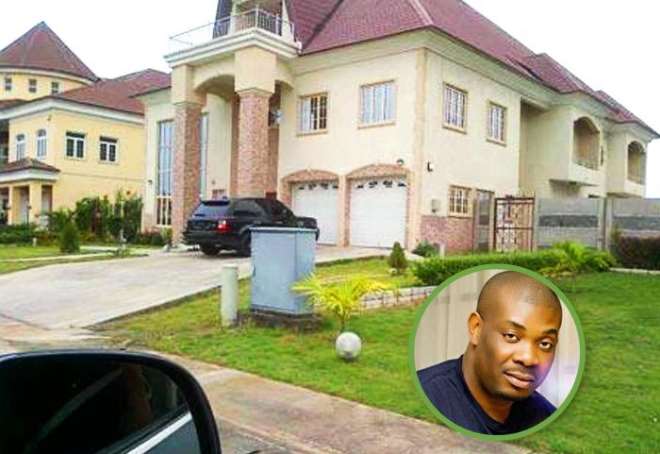 Don Jazzy
Don Jazzy – the CEO of Mavin records,who actually needs no introduction in the Nigerian music industry. He is a label owner, a singer-songwriter and, ofcourse, a producer.
Don Jazzy is rated as the wealthyest music producer in Nigeria and the second richest music personality in Africa.

Don is the happy owner of a mansion in Lekki worth N160 million. He bought it in the end of 2012.
READ ALSO:Sexy Actress, Eucharia Visits New Lagos Police Commissioner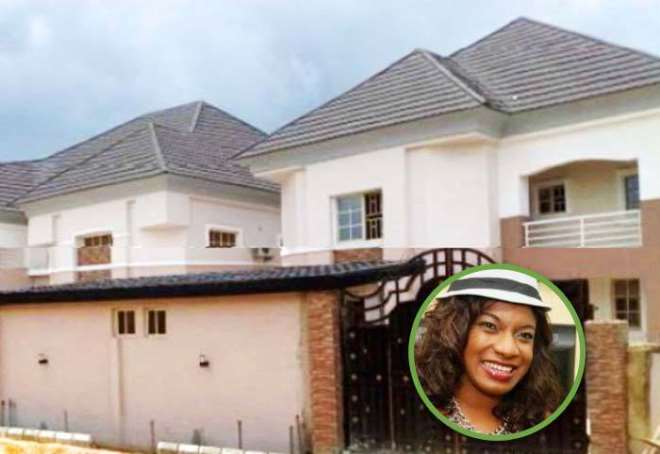 Chika Ike
Chika Ike has joined the list of Nigerian Celebs who are living in Lekki since 2013. Nollywood actress is a proud owner of a beautiful mansion worth millions of naira, in the wealthiest neighborhood. A house is equipped with a garden, gymnastic room, private office, walk-in closets, car lots, a beautiful swimming pool, and a state of the art interior.
Chika Ike is one of the richest ladies in Nollywood. She also owns a boutique called Fancy Nancy in Abuja.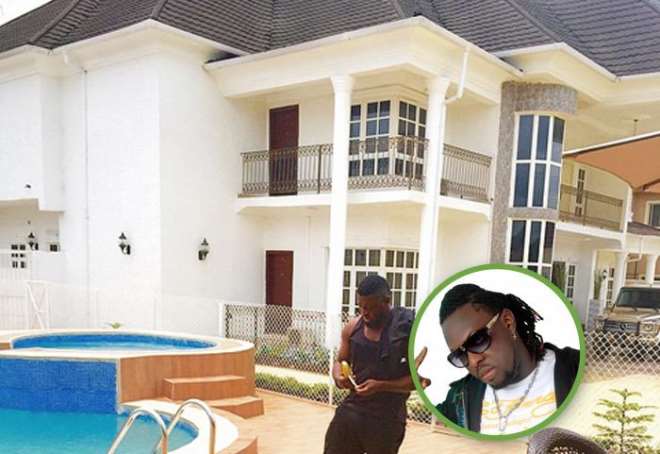 Timaya
A couple month ago Timaya decided to show off his splendid home which got himself for the New Year. The talented Singer, Enetimi Alfred Odom popularly known as Timaya has completed his first multi-million Naira home in Port Harcourt back in 2011.
Himself and his precious daughter Emma moving into his newly completed white mansion.
READ ALSO:Ogun crash: OOU students storm mortuary, snatch corpses
Click And Read More From Newstrack.ng