Me & Akon How it started, I don't have anything against tattoos and piercings -Rukky Sanda
For people of puritanical perspectives and judge-a-book-by-its-cover principle, Nollywood actress-cum-producer, Rukky Sanda is somewhat bohemian - a pierced tongue, a tattoo of her name in Arabic and gilt-edged makeover that had given her form and features an exotic veneer, coupled with her penchant for expressing personal views that are construed as a bit to the left – it is easy to conclude that the Ikorodu, Lagos-born actress is "a good girl gone bad". What's more, she'd been involved in caustic controversies - romantically linked with American pop star, Akon, in 2007, she was the epicenter of a cosmetic surgery hullabaloo in 2011.
In a recent interview with Entertainment Express, an effervescent Rukky Sanda debunks popular preconceptions about her. In her world, there are no taboo subjects – love, boyfriend and marriage, tattoos and body piercing, religion and obsessions - ask a bold question and she bluntly tells you the barefaced true. Lest you are taken aback by her forthrightness, she forewarns: "I can be very blunt".
What is the secret of your good looks?
There is really nothing to it. I try to keep it simple
What about your beauty routine?
I used to have a beauty routine, but now I don't, because I am here today and next day I am there, I am all over, I don't really have a routine. I just take my shower, rest, do my work, rest, play and have a lot of lovely people around me.
There was a rumour that you did a cosmetic surgery, how did you feel when you heard such?
Like I said before, I will say it again. I don't have anything against plastic surgery; we all own our bodies and we can do whatever we choose to do with our bodies. When I heard the rumour, I didn't attach any relevance to it because to me it's no big deal. When I newly came into the industry, I heard such things and wonder why people will say such about me, but now I don't care.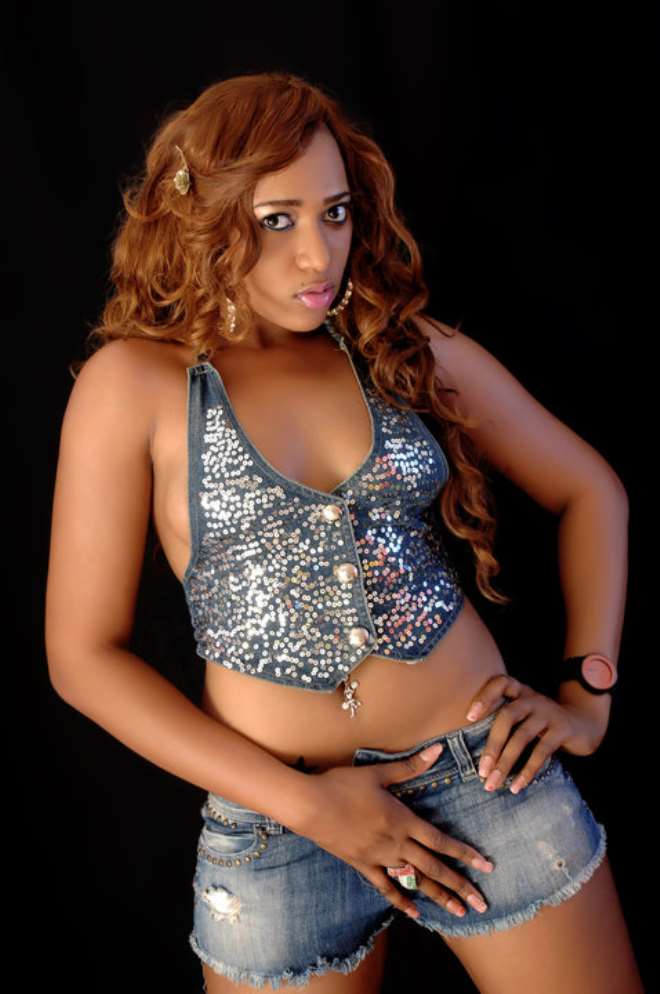 That was in SS 1 when I got my first boyfriend.
And you are proud of that?
What's wrong with it? In those days, everybody had a boyfriend in the secondary school I went to. You cannot compare the relationship of those days to the kind of sophisticated things we have now; then, it was more of likeness, not love or anything serious. It's more of hanging out and reading together. Life was less complicated then. You can't compare that to what we call relationship of nowadays.
In line with the relationship of nowadays, when was your first?
My first real relationship was in the university in the year 1999. But it didn't work.
What did you learn from that relationship?
I learnt that regardless of what you do or feel for this person, always be true to yourself, just be you, if the person likes you for you, fine but if you have to be something else in order to please him, then it doesn't make sense.
Who backed out of the relationship or was the parting of ways mutual?
It was more like a mutual thing, after school, we went our separate ways.
What's the best advice given to you and who gave you the advice?
My mum told me to be true to myself 'because at the end of the day only you matters'. If you are not true to yourself, then it's as good as having nothing. She also said: 'Always remember where you come from, don't let anybody make you feel you don't deserve what you have because you have been comfortable all your life.'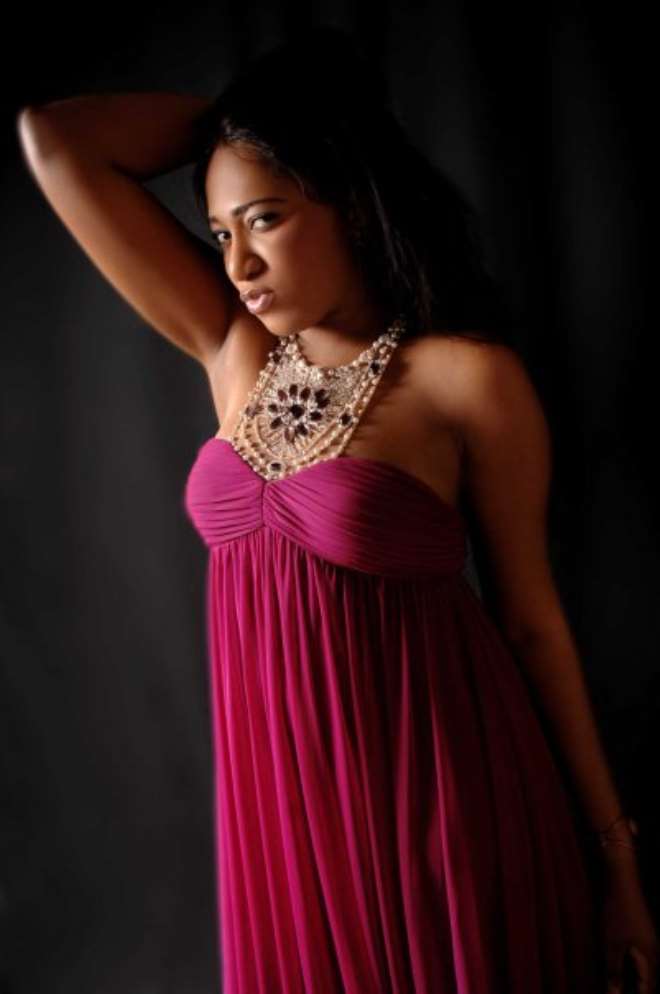 The name Rukky sounds exotic, not many people believe that your Rukky is derived from the Islamic name Rukayatu?
If you come to my house and ask of Rukayat, nobody will know who you are asking after, because from my primary school days, I don't think anybody knew me as Rukayat; I have always been addressed as Rukky, that's what I grew up being called, it is not like I woke up one day and decided to change my name. Even my parents call me Rukky. I don't think I have any family member that has ever called me Rukayat.
You seem to be very outspoken
I am. I can be very blunt. I think Nollywood made me much nicer, because I realise that I have to be nice to an extent to people.
How blunt can you be?
Extremely. I used to be. I have grown out of it, though. Now, I know what to say and what not to say. In my secondary school and university days, I don't care whatever you say. It wasn't an issue for me and I didn't care if it was an issue for anybody. People mistake it for arrogance. It is more of being confident.
What's your philosophy of life?
Live life, work hard to achieve all that you have wanted to, people look at acting as easy, it's actually the most difficult thing considering the fact that people go to work at 7 a.m. and come back by 5 p.m., but while acting you could stay and shoot overnight. For example, when I am working I don't sleep; if at all I do, it will be from the hours of 3 a.m. to 7a.m. especially now that I am either writing or producing. I even write my scripts myself; even If I get a director, I want it to be exactly the way I envisaged it, so for me its multi-tasking. No matter how many people are working for you, you are going to do your thing, because if anything goes wrong, it's your name that will be called; after all, the film is mine.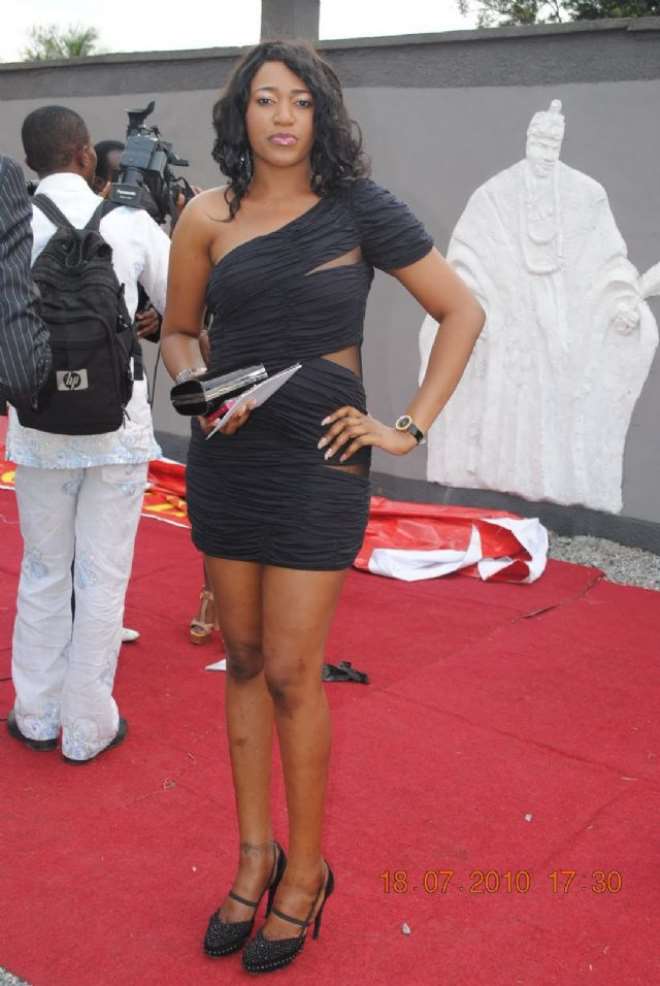 How soon do you plan to get married?
It's not very soon. I don't even have the time to deal with a relationship right now.
What if there is a persistent guy?
He will wait.
But it won't be fair on him
It is my life and I have to live it. I have to build my career, independently.
As a Muslim do you have any reservation marrying outside your faith?
I don't, I will marry whoever I want to; it's my life.
Don't you think your parents will object?
It is a free world, do whatever you want.
How religious are you?
I am very religious, God first.
How do you relate with God?
I pray to God and He answers. I can pray 10 times a day if I want to.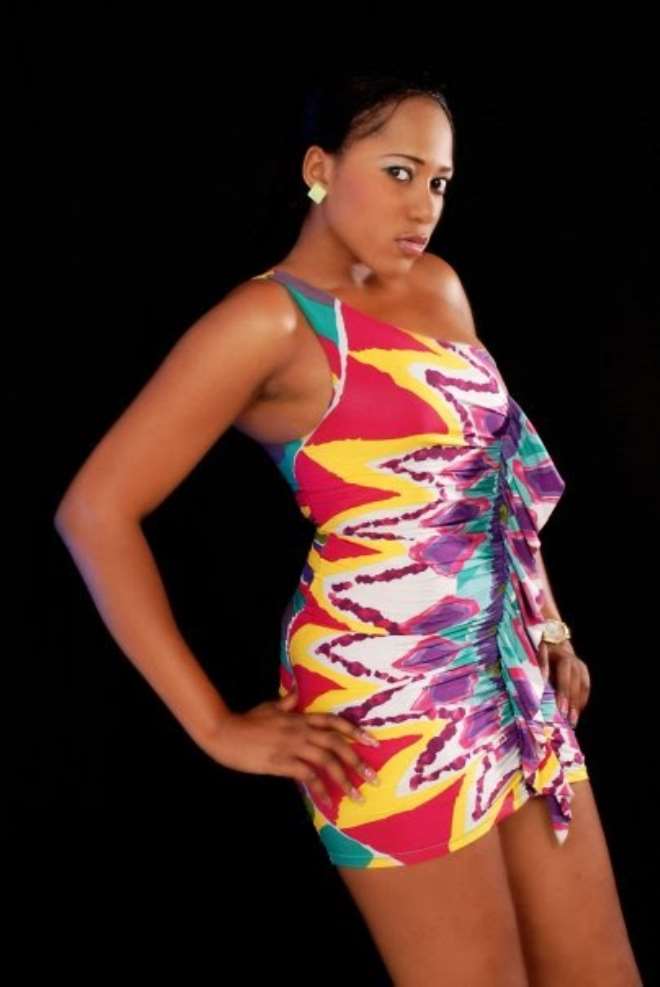 But do you?
Of course.
Can you recite the Quran?
I am a Muslim, I may not be a practicing one, I may not pray five times a day, but I am a Muslim by birth. I don't go to church but I pray to God and He answers my prayers, I read the Bible-
Why do you read the Bible?
I believe God is God, you don't have to go to one church or one mosque, I believe the message is the same.
Do you read the Quran?
I don't know how to read Arabic-
What part of the Bible do you read?
I read any part I open to at random, once I open my ipad, any verse of the bible that opens, I read and I learn new things every day. I read mostly the book of Psalms. Yesterday I woke up in the middle of the night and I could not sleep and I picked the Bible and I read the first chapter, 'In the beginning' and I got a bit confused and I was thinking it was a typographical error and then I opened another (I have like five bibles) and I saw that it was the same. So, I educate myself everyday.
What is your position in your family?
From my father I am number 10, generally, I am the last born of the family.
How many wives?
Three.
When are you going to Mecca for pilgrimage?
Honestly, I don't know; it is not in my plan for now. I can't even say next year.
Your piercings started when and where?
I did the first one in London in 2008 and the second one last year in New York.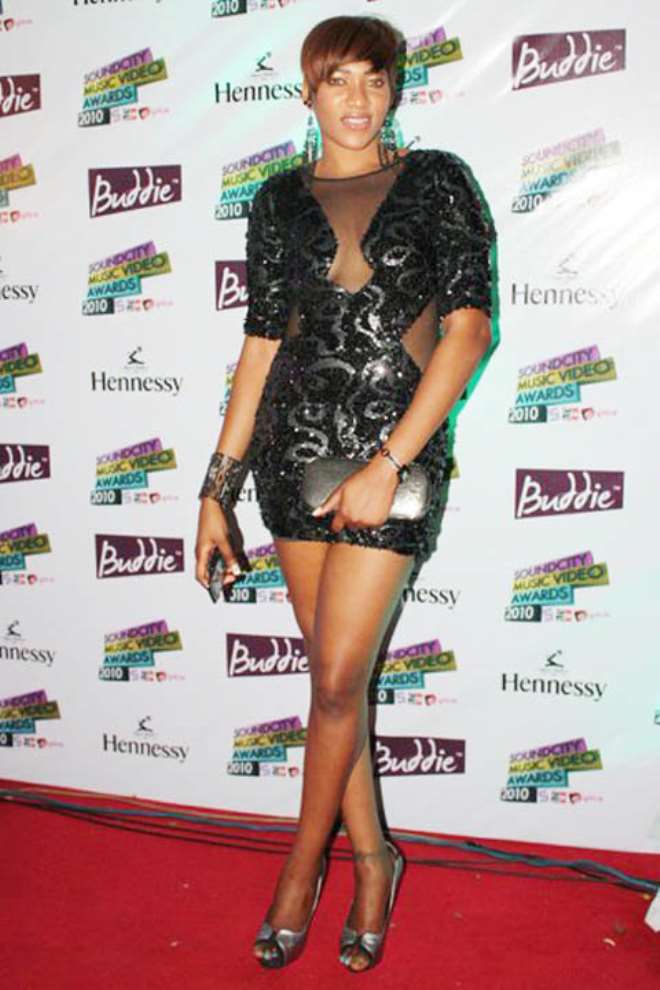 What did you study in LASU?
Banking and Finance
How long did it take you to get into the university?
That was like immediately, most of us in my family wrote JAMB twice starting from SS 2 and then SS 3, it was like a preparation. My first admission was in UNILAG where I was studying English because Unilag resumed first, but I wanted to study Banking and Finance which I had the chance to do in LASU.
What secondary school did you attend?
I went to Lagos State Model College. That's the same school Funke Akindele went to, her dad was the principal at the time but we didn't know each other then.
How nasty were you in secondary school?
I wasn't nasty, I was just blunt.
Did you get that tattoo here in Nigeria?
Doest it look local? It's about 13 years old now.
In Lagos here?
No I did it in 1997 in London.
Which country are you looking forward to travelling too soon?
Ghana.
Why Ghana?
I have never been to an African country except South Africa so I would really be excited to go to Ghana. Aside Ghana, I want to go to Cape Rula Island of which I don't want to go alone, I want to go with a group and all I need do is to open a BB group Cape Rula Island and ask
who wants to go.
How active are you on Twitter and Facebook?
I am more on Twitter than Facebook because everybody sees your post on Facebook, whether the person is your friend or not if I open my Facebook page you will see ridiculous things. I don't bother reading them but I do scan through. In fact my Facebook is weird because I have like over 20, 000 friend requests which I can't go through but with Twitter, all you need do is to follow, which doesn't need approval from the other party, once you follow you can see all the messages, but it is not all that I can reply because it is not all that I see but I reply those I see, people still accuse me of not replying their tweets.
What's your idea of love?
Love is a beautiful thing, that's if you find it right.
Do you believe in love at first sight?
I don't think there is anything like love at first sight because you think it is love but at the end you will see that it is just an attraction.