WEDDING: MERCY JOHNSON PICKS AUGUST DATE AND DETAILS OF THE SUPERLATIVE WEDDING
While you are busy reading this piece, the Nollywood super actress, Mercy Johnson is preparing for her superlative week-long wedding which starts from 25th to 28th August, 2011. At the moment, the hot and sexy Nollywood actress, Mercy Johnson is perhaps going through the wedding planner magazine where she can borrow some ideas on how well to plan a wedding of a superstar.
After much speculations and her own confirmation that she would be getting married soon, the Kogi born actress, Mercy and her fiancé, Prince Odinaose Okojie from Edo State, have finally settled for August 27 for their white wedding. The detail of the wedding was confirmed by her publicist. The sultry actress, Mercy, also disclosed that the wedding was slated to hold early 2010 but there were issues that needed to be trashed out first before arriving at a date, this, however, caused the delay and postponement to August 2011.
Since joining Nollywood some years ago, Mercy Johnson has acted in several hundreds of movies. Her scintillating roles she often plays and a sexy body to go for it actually earned her the respect and she is regarded as one of the sexiest in the industry; and she instantly became one of the most talked about.
Commenting on some rumours surrounding the purported wedding, Mercy says, "I did mention that I was getting engaged and I did mention that I was getting married and I said that I wanted the wedding within my birthday period, but I didn't specify on the date. I got engaged in November 2010, so I couldn't have mentioned that I was getting married in August 2010. So I really never came out on an interview to say I was getting married; it was just speculation, because most of my friends knew I always wanted to have a wedding on my birthday (August 28th), in a joint manner. About my husband to be, he is Prince Odianose Okojie, from Esanland (Uromi), Edo State. He is a prince from Esanland, he's just a simple young person everywoman would want to be with."
www.nollywoodgists.com brings to you detail of the superlative wedding below:
Traditional Wedding – 25th August 2011. Engagement – 26th August 2011
Church Wedding & Reception – 27th August 2011, Thanksgiving/Bride's Birthday – 28th August 2011. Church Wedding Venue: Christ embassy, Oregun, Ikeja, Lagos.
Wedding Reception's Master of Ceremonies-One of the nation's humour merchants, AY Makun. Star-Studded Bridal Train: Goldie, Chike Ike, Queen Nwokoye, Waje, Empress Njamah and Kefee are set to have an official role in the wedding as bridesmaids.
The Cake Maker: Lagos-based confectionery Cakes & Cream have been commissioned to create Mercy Johnson and Prince Odianose Okojie's wedding cake.
Click the link below to go to ...
MERCY JOHNSON FINALLY PICKS DATE FOR WEDDING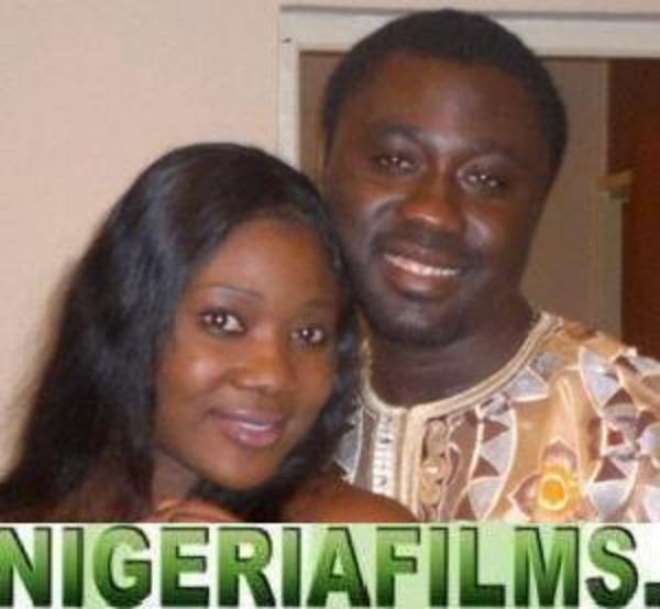 Mercy Jhnson and Odianose Okojie