Comic Actor, Mr Ibu Vows To Cater For Late Muna Obiekwe's Child
The death of popular actor, Muna Obiekwe shocked most of his colleagues and fans becaue before his demise, many of them were not privy to his kidney related issue, which eventually claimed his life.
Also, not many were aware that he was already married with two children. Those who spoke during his candlelight procession in Lagos said the late actor was very secretive and successfully kept his private life away from the public and the press.
During the burial ceremony of the actor, which took place on Tuesday, February 3, 2015, in his hometown, Umudioka in Anambra State, follow actor, John Okafor aka Mr Ibu, while speaking, volunteered to take care of one of the children left behind by Muna.
He urged his colleagues to support the family of the late actor.
According to him, "I will know his wife today. One of his children will be sucking my breast today, i will do it because i also sucked another person too."
"Coming into this industry, Nkem Owoh was the father and mother of all foolishness, he born us, we follow him foolishly. Oga you will continue to be foolish in Jesus name. We will be following you foolishly in Jesus name, amen. They can never cure us from foolishness. If they do, hunger will come I agree that i am not sensible! Wisdom is of no use to me," he also said.
"Please our people and our chairmen consult and know how many children Muna has. Share the responsibility and give me mine in Jesus name," he added.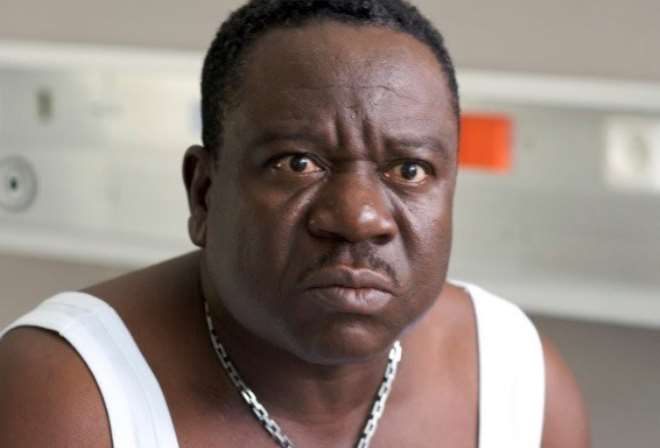 Mr Ibu
Add Your Comment

39 minutes ago
Wow, Nollywood actress, Monalisa Chinda, is just so adorable without makeup and you will agree that God really took time to mold her. The actress recently stepped out without makeup as she head for the super market where she prefers to buy her coo

45 minutes ago
[B]Ghanaian actress, Yvonne Nelson, is enjoying her new found love life with her British photographer lover & baby Daddy.[/B] The actress has kept his identity off social media until recently when the photos of her pregnancy emerged online. Yvo

3 hours ago
Nollywood actress, Regina Daniels is currently facing part of the hot seat that comes with fame and at this point, her strength is being tested. The actress has been in the news of recent regarding a scam on helping people get movie roles but all

3 hours ago
Singer, Oritsefemi, is not joking when he said his wedding which will be coming up on Saturday, 25th, 2017, is going to be like a carnival because he is ready for it. The singer is set to marry his long-time lover after they had their court weddin

3 hours ago
Popular Yoruba actress, Fausat Abeni Balogun, sure had a nice time during the just held thanksgiving that took place in the US. The actress saw it as a day she could just have the best fun by requesting for a huge chicken to compliment the day.