Comic Actor, Mr Ibu Vows To Cater For Late Muna Obiekwe's Child
The death of popular actor, Muna Obiekwe shocked most of his colleagues and fans becaue before his demise, many of them were not privy to his kidney related issue, which eventually claimed his life.
Also, not many were aware that he was already married with two children. Those who spoke during his candlelight procession in Lagos said the late actor was very secretive and successfully kept his private life away from the public and the press.
During the burial ceremony of the actor, which took place on Tuesday, February 3, 2015, in his hometown, Umudioka in Anambra State, follow actor, John Okafor aka Mr Ibu, while speaking, volunteered to take care of one of the children left behind by Muna.
He urged his colleagues to support the family of the late actor.
According to him, "I will know his wife today. One of his children will be sucking my breast today, i will do it because i also sucked another person too."
"Coming into this industry, Nkem Owoh was the father and mother of all foolishness, he born us, we follow him foolishly. Oga you will continue to be foolish in Jesus name. We will be following you foolishly in Jesus name, amen. They can never cure us from foolishness. If they do, hunger will come I agree that i am not sensible! Wisdom is of no use to me," he also said.
"Please our people and our chairmen consult and know how many children Muna has. Share the responsibility and give me mine in Jesus name," he added.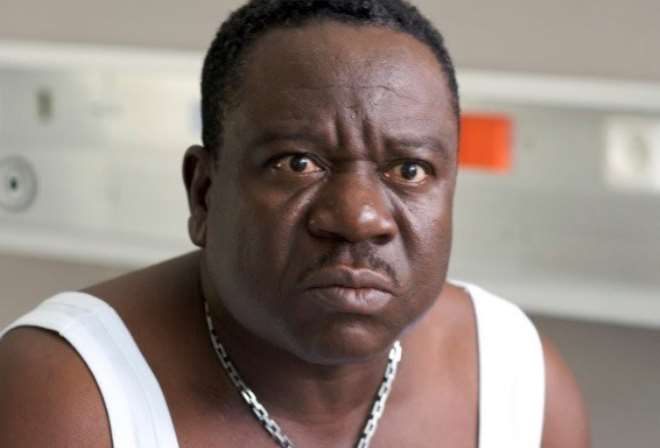 Mr Ibu
Add Your Comment
8 minutes ago
[B]Nollywood actor, Somadina Adinma, is not a new face in the industry as his career has grown right from tender age of about 5 till date and that has seen him evolve in the industry.[/B] His cuteness and dexterity has continued to earn him variou
27 minutes ago
[B]Singer, Falz, is not happy with the way Nigerians are now being treated in some countrys with his recent experience in Kenya.[/B] Nigerians and Kenyans have been strong rivals when it comes to cyber bullying and things went ugly for the singer
3 hours ago
[B]Ghanaian actress, Lydia Forson, has just come mocking some of her countrymen as she disclosed that some men do not know how to woo a lady.[/B] The actress stated that after taking a lady out they feel that is what love is all about and the only
5 hours ago
[B]Fast becoming one of the most sought after actresses in Nollywood, Regina Daniels, was recently bashed by some of her fans after she shared some of her sexy photos of social media.[/B] She was bashed without mercy with many claiming that since
5 hours ago
[B]Hmm, please, where lies the power of a woman because with the way the likes of Nollywood actress, Destiny Etiko, is going, she sure will get some men into trouble o.[/B] The actress recently hit the gym all in a bid to keep fit but it seems she
Load More Stories....