Comic Actor, Mr Ibu Vows To Cater For Late Muna Obiekwe's Child
The death of popular actor, Muna Obiekwe shocked most of his colleagues and fans becaue before his demise, many of them were not privy to his kidney related issue, which eventually claimed his life.
Also, not many were aware that he was already married with two children. Those who spoke during his candlelight procession in Lagos said the late actor was very secretive and successfully kept his private life away from the public and the press.
During the burial ceremony of the actor, which took place on Tuesday, February 3, 2015, in his hometown, Umudioka in Anambra State, follow actor, John Okafor aka Mr Ibu, while speaking, volunteered to take care of one of the children left behind by Muna.
He urged his colleagues to support the family of the late actor.
According to him, "I will know his wife today. One of his children will be sucking my breast today, i will do it because i also sucked another person too."
"Coming into this industry, Nkem Owoh was the father and mother of all foolishness, he born us, we follow him foolishly. Oga you will continue to be foolish in Jesus name. We will be following you foolishly in Jesus name, amen. They can never cure us from foolishness. If they do, hunger will come I agree that i am not sensible! Wisdom is of no use to me," he also said.
"Please our people and our chairmen consult and know how many children Muna has. Share the responsibility and give me mine in Jesus name," he added.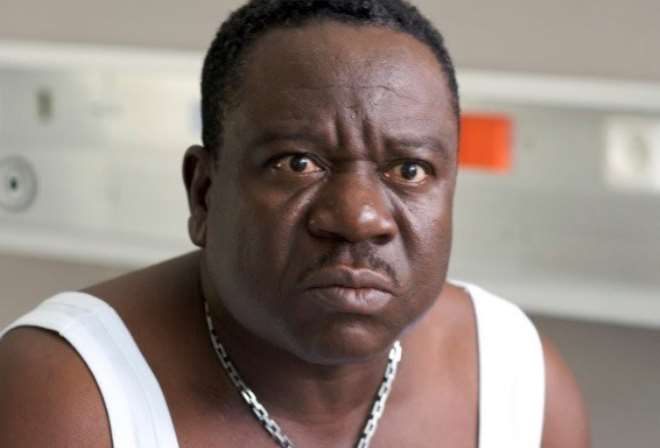 Mr Ibu
Send all your publications to editor@nollywoodgists.com
Add Your Comment
2 days ago
[B]Nigerian singer Rayce has joined the long list of artiste tagged with babymama; as his long time girlfriend Ewa, delivered a bouncing baby boy for him in Ilorin, Kwara state.[/B] Sources close to the babymama; Ewa, said that the singer Rayce, w
2 days ago
[B]It's rather a 'sad' one for lovers of Nollywood as many have already began wondering what happened to a Nollywood actress who was severely burnt while on set the movie 'TATU,' which is being directed by Don Omope.[/B]
2 days ago
[B]Nollywood actress, Omoni Oboli, has been doing well in her career as an actress and producer and she is also blessed with a happy home filled with strong men but something is still lacking in the home.[/B] Well, the actress recently shared the
2 days ago
[B]Nollywood actress, Empress Njamah, is a stunner any day and time as she knows the type of material and colour that blends with her skin.[/B] She is into clothing business and definitely, she will want to look good to represent her brand well an
2 days ago
[B]Porthacourt based singer, Duncan Mighty, is not a self-centered artist who is only interested in making money for himself alone but has the thought of others at heart.[/B] The singer sometime ago was performing in Delta state, where he saw a ph
Load More Stories....