Anita Joseph In Love Child Mess**He Is My Nephew--Anita Cries Out
According to what National Enquirer reported, curvy and sexy actress and singer, Anita Joseph is sure in the middle of a serious controversy.
According to those who know the Igbo born lady like the back of their hands, Anita who`s fondly referred to as Nita J is a proud mother of a 15 months old baby boy, Michael but she has denie this vehemently.
This office gathered exclusively that, Anita gave birth to the baby boy in late 2010 when she suddenly vanished from the public for almost a year and relocated to South Africa under the guise that she was on movie location but people in the know insisted that, the journey was for a nine months course and not professionally inclined.
Impeccable sources told us that the man responsible for her pregnancy is a handsome baby-faced upcoming musician,Sho`boi Onyemaenu, a Chemical Engineering graduate of the University of Technology, Minna who hails from Abagana, Anambra State.
And the baby boy we were told is a perfect replica of his dad even though his mother has been keeping it under wrap. The duo according to sources met just like every other lovers and Sho`boi`s striking appearance coupled with the stylish dreads on his head must have informed Anita`s likeness for him.
The source who`s so sure about happenings between Anita and Sho`boi revealed that, Anita was actually going to Sho`boi`s house somewhere in Ogba in company of the little tot, Michael when her Toyota FJ Cruiser Jeep was snatched by armed robbers and when she granted interviews on the incident, she said the little boy was her nephew.
Tracing the genesis of their relationship,the duo kicked off as facebook friends and were so fond of each other sending "sweet nothing" messages but those close to them informed us that, the show was actually Nita J`s as she was said to have showered the dude with gifts and cash given her control over the relationship.
We gathered further that, no sooner the affair began than Anita got pregnant and efforts to abort it was abortive and when she saw that it was becoming embarrassing after the fifth month, she sneaked out of the country before anyone could notice it in order to manage the shame of giving birth out of wedlock.
We however got in touch with the sexy actress for her side of the story and this are what she told us, "Oga, ah…where did you hear that, the boy is not my baby o,he`s my nephew, in fact there are two of them, David (2 and a half years) and Michael (15 months), they leave with me but not every time.
On her relationship with Sho`boi, she said, "he`s my friend, he was the one writing my songs for a long time, does it mean that when you`re close to someone, then he`s your boyfriend, no, he`s just my friend.
We also asked her why she`s leaving with15 months old baby without his mum,"they`re both my nephew and most time their mums are always here, Oga do you want me to come to your office to show you my tummy or do you want the pictures bb to you?, she explained.
Though Anita denied having any baby, our sources confirmed and even quoted Sho`boi for saying all he want from her is to use her connections to influence his musical career and not the baby she pinned on him, now the amazing thing is why is she habouring a tot without her mum and why would anybody lie for having a baby. Time they say will tell anyway.
Story culled from National Enquirer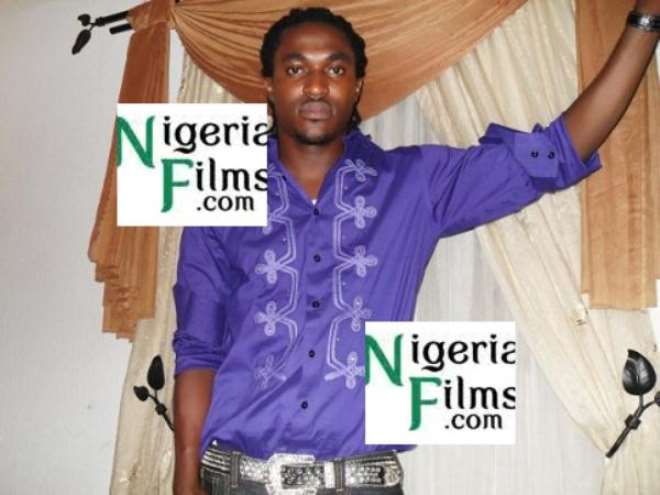 Sho Boi
Click the link below to go to...
BLACK MARKET BUM FOR $15,000, WANT ONE ANYONE?
Pastor Ayo Oritsejafor Declares War On Boko Haram
Breaking News: Nigerian Socialite, Angela Onyeador Dies
Anita Joseph In Love Child Mess**He Is My Nephew--Anita Cries Out
PHOTO: Charly Boy Fully Uncloth**Turns 61 Today
Exposed: Married Nollywood Actresses Sleep Around Like Dogs - Shan George
Allah Has Given Us Victory Over Christians + Christians must all convert to Islam---Boko Haram