Monalisa Chinda and Emem Isong's poor outing with Catwalq
About two weeks ago, a yet-to-be aired soap-opera called CATWALQ was premiered for media buyers and advert agencies at the Sheraton Hotel, in Ikeja, Lagos. The soap was a joint production of Royal Arts Academy headed by Emem Isong and Nollywood actress, Monalisa Chinda.
Before coming to the soap itself, one needs to talk about the organization. It was an occasion that everything looked disorganized and the producers, Isong and Chinda didn't seem to have a clue about what to do.
First, the event was supposed to be for media buyers but there were less than ten of them in a country that parades over five hundred of such organizations. The whole place was filled with Nollywood practitioners and mostly those that play extras or those known as waka pass, all moving up and down without decorum.
The MC for the event looked lost and appeared busy doing more than three or four things at the same time. He was not dressed like a Master of Ceremonies and did not carry himself like one. He made the show look like a circus.
The screen for the premiere was placed behind the high table instead of adjacent and so they had to finish showing the soap before people were called to the high table.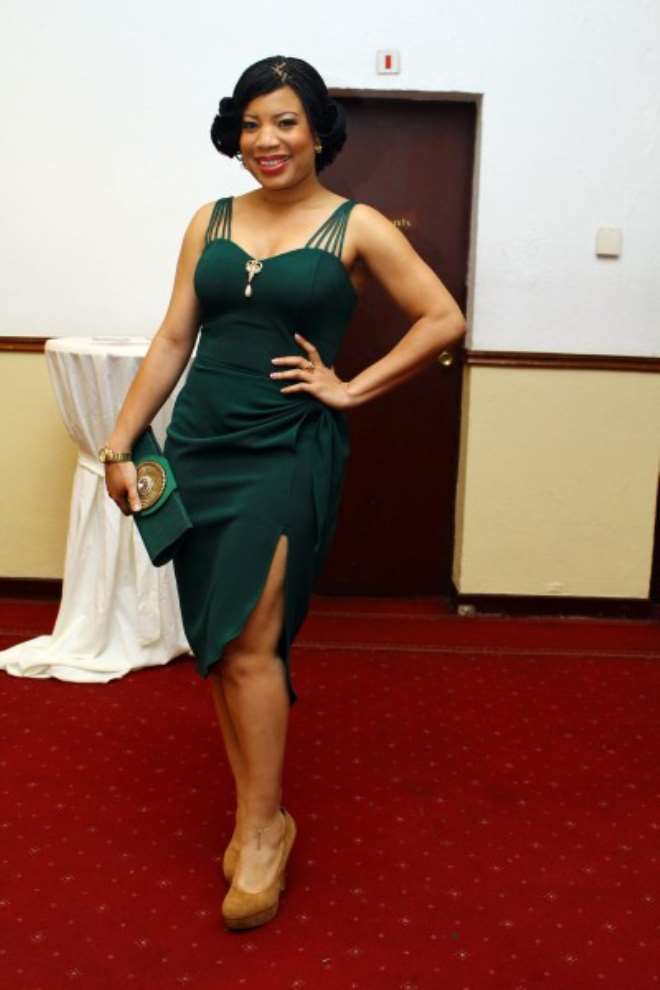 Monalisa Chinda at the event
Things got even worse at the end of the showing of the soap. Monalisa Chinda was truly gracefully dressed. But she seemed more conscious of her dress than the product she was selling. It did not worry her or Emem that the show was failing. The male star, a young guy who should be the shinning star of the day as a lead actor in the soap looked so ordinary and lost. No sign of a guy who played the lead role in the much talked about Catwalq. It was disgraceful.
The viewing of the soap was another shame. More than five times, the broadcast ceased. Isong walked up and down nervously as the audience got tired of the jerky and faltering broadcast.
Finally, the question time came and it was the worst aspect of the show. No body seems to be in charge of answering questions. Emem Isong answered some, the MC also answered (we don't know whether he is a co-producer). At some point, a woman we found out later to be Isong's sister also grabbed the phone and answered questions so aggressively as if she had issues with the guests.
One eloquent woman then stood up to speak what looked like the mind of the guests. she said, "I think you people have to learn to do things properly. You don't expect any agency to come and put adverts on your soap when we don't know anything about you. You should learn to put your profiles together so that people can read them and know who you are and what you have done in the past".
It was at this point that Zik Zulu Okafor who is obviously a friend of Isong and Chinda and knowing her very well tried to rescue a shameful situation by reeling out Isong's movie history and achievements. It was a good job he did on a bad day and shoddy event. So, nobody appreciated his struggle to market his friends.
If the advert agencies decided to judge Catwalq by the quality of the Sheraton show, it will end up a failed programme. Even the soap itself, the cast and the star, Monalisa Chinda, all have issues.
All the cast members were struggling to speak what we call "phone", (from Phonetics), that is trying to speak with foreign accent; so much so you couldn't understand what they were saying. And Chinda seemed like she produced the soap to help her fast dropping career. She projects her role so much and seems to be too dramatic, what we call over –acting.
One will advise the producers to settle down to do things properly without taking their audience for granted because some of them are far more exposed than the producers themselves. And they should stop this cheap habit of making their cast and story look like a poor copy of foreign productions. A word is enough for the wise.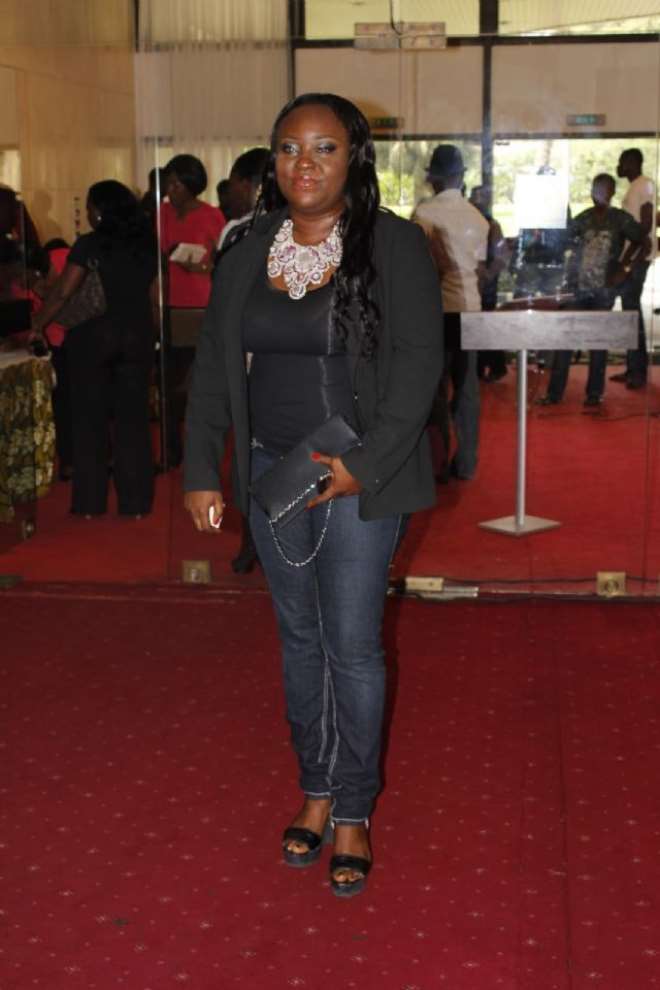 Emem Isong at the event
Director, Desmond Elliot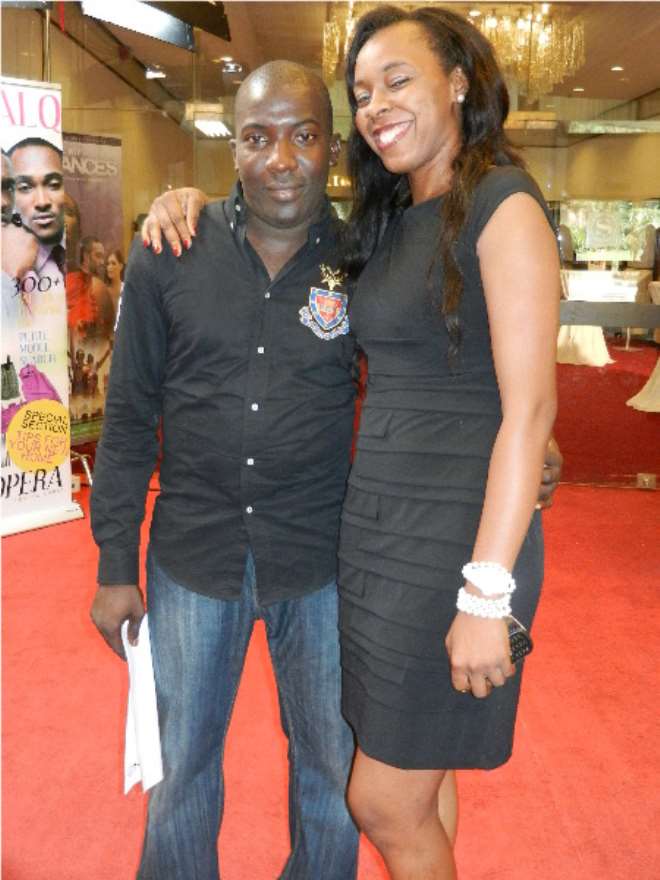 Kenny Joseph, Compere of the event with Rita C. Onwurah co-writer 'Catwalq'.