WATCH: Dani Alves Eats Banana Thrown By Racist During Barcelona-Villarreal Football Match
A brilliant response to a racist fan that threw banana at Dani Alves at a Barcelona's match at Villarreal went viral.
Brazilian striker Dani Alves picked up the banana thrown at him by a racist fan in the middle of the match, and ate it making it the most amazing reaction to such action ever.
Later on he went to explain it on Twitter: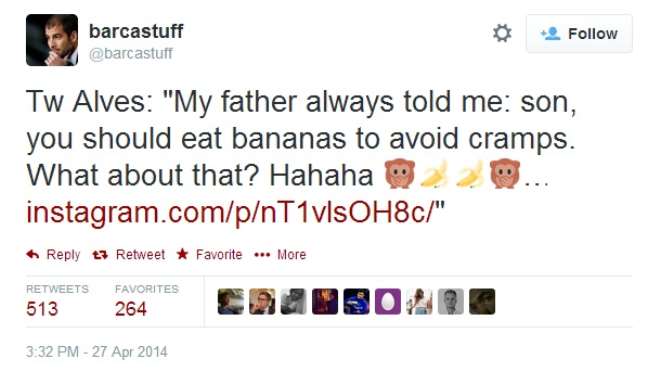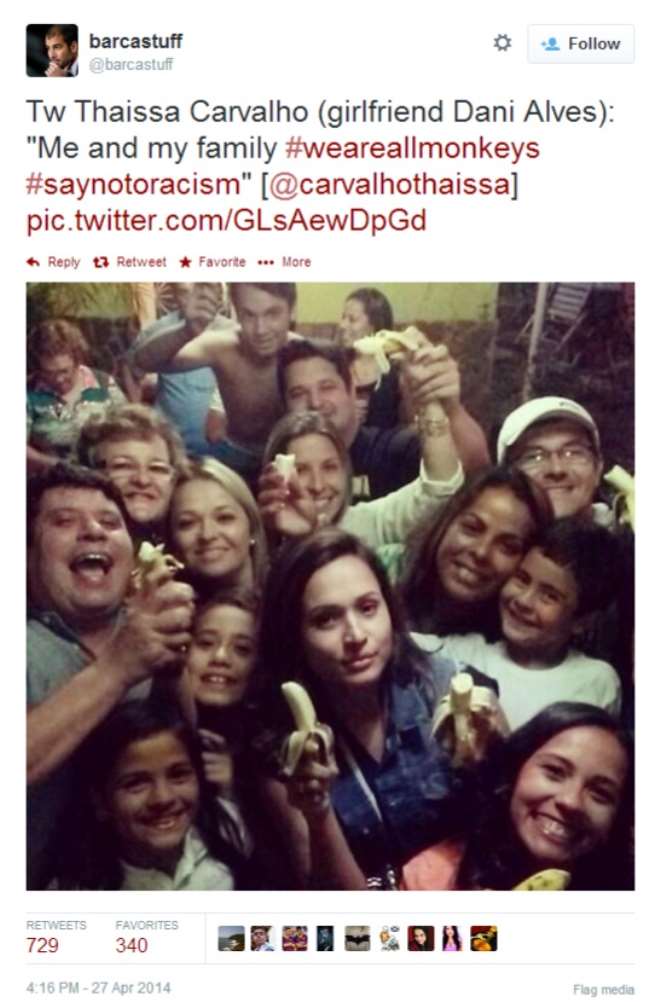 And after that, his girlfriend posted a tweet with her whole family:
Dani Alves is known for being a repeated victim of such racist attacks. He has an amazing reaction to them: "It is a shame, as fans can like you or not, and there can be heated moments within games, but the crowd should just support their own team."
He also adds that he faced this reaction at many games in Sevilla, in Spain, and he thinks that this thing cannot be stopped until some action is taken.
Click the link below to go to...
Dakore Akande Gets Baby Girl In America
Ebony Magazine Proves To Dencia That Whitening Products Can Cause Cancer
Timaya Set To Marry Baby Mama?
Sunny Neji Believes Corruption Has Become A Normal Practice
Joke Silva, Olu Jacobs Publicly Display Affection
EXCLUSIVE: Mr Latin's Sibling, Kola To Wed Heartthrob In America Feb 15