CELEBRITY QUOTE: WE ARE YORUBA,YOU ARE NOT EXPECTED TO CALL SOMEBODY WHO IS OLDER THAN YOU BY NAME—TOP ACTRESS IYABO OJO
We are Yoruba and it's in our culture,you are not expected to call somebody who is older than you by name,even at the home front.You can't suddenly wakeup and decide to call your father by name.
It's in the ANTP code as well,'respect'.But if you decide to call me by name,it's your choice.
I actually saw on the internet that we were attacking each other spiritually,and I was like,I don't think the situation has degenerated to that level.
So,I called her(Lizzy Anjorin) and I made peace with her,just to let her know that I don't have anything against her anymore,that peace should reign and she should know that I don't hate or think bad about her.
She responded well and we ended the so-called fight like the press called it(laughs).Even though we never really had any physical confrontation
click the link below to go to...
LIZ ANJORIN & IYABO OJO END 4-YR RIFT.
SPIRITUAL WARFARE BETWEEN STAR ACTRESS IYABO OJO AND LIZZY ANJORIN.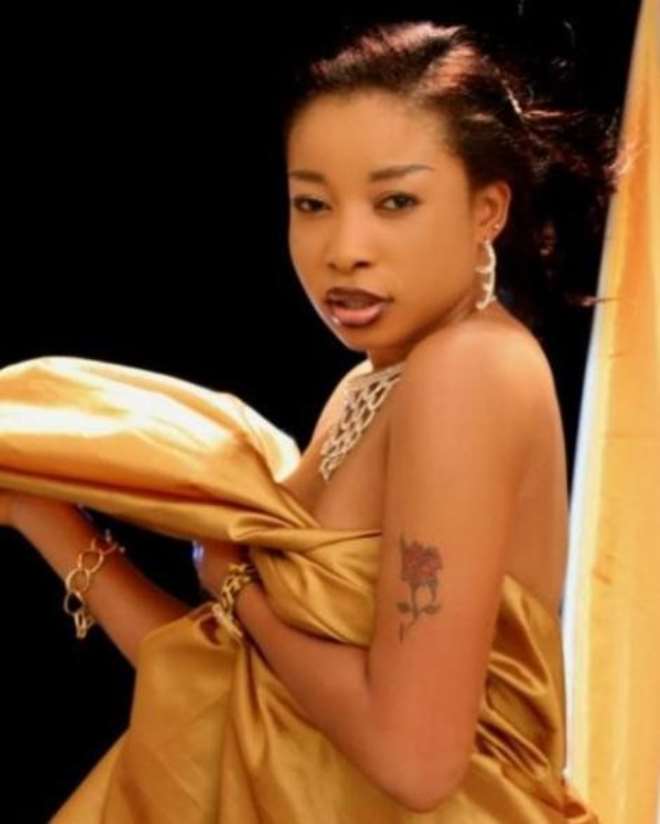 Lizy Anjorin
Click the link below to go to...
Nollywood Actress, Biola Ige: Sweeping Nollywood With Sexiness, Beauty?
I HAVE A BEAUTIFUL BODY,WHY WON'T I FLAUNT IT--ACTRESS UCHE OGBODO
FORMER SUPER EAGLES CAPTAIN,AUSTIN JAYJAY OKOCHA OPENS UP ON MARRIAGE BREAK-UP TALE
EXCLUSIVE: Crack Between Ini Edo, Emem Isong Over Movie Credit