Singer, Tiwa Savage Admits she did wear Underwear to AFRIMA Awards
Singer, Tiwa Savage, seems to be enjoying stepping out without undies and it has gradually become part of her that she has come to accept it that way.
The singer stepped out for the just concluded AFRIMA awards with an adoring outfit which left the camera lens flashing at her every move.
She has admitted to her fans that the outfit took her designer two months to make as she was told not to wear anything underneath because everything has been put in place to cover the vital pparts of her body.
Sharing the process of her outfit, she wrote, "Where do I start with this dress ... so this custom piece took over 2 months to make because it was hand made from scratch, each crystal, each tassel ... Gertz told me to be bold and wear absolutely nothing under because he has placed everything in the right place to cover my "bits" in his own words and he promised it would look great and he delivered this absolutely stunning dress for me. Pics don't do it enough justice."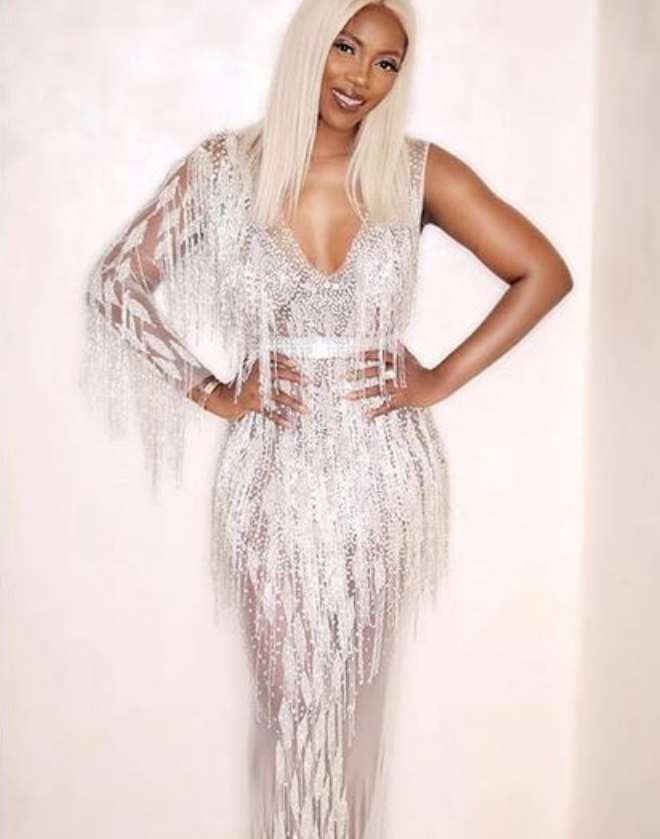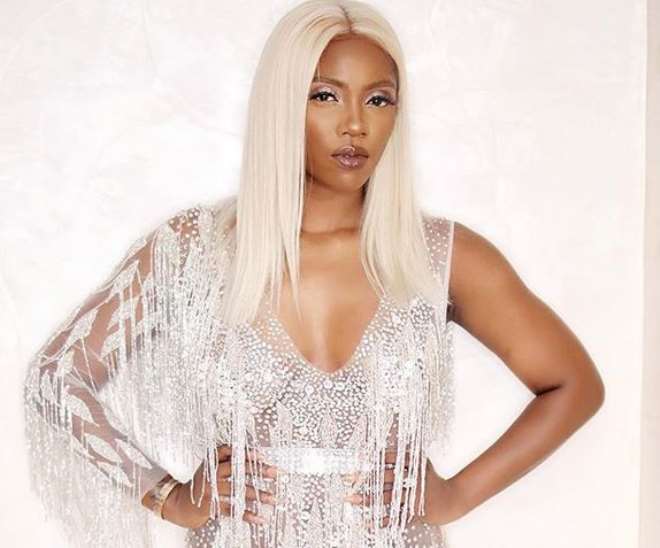 11 hours ago
If there is that one person who knows how to keep her life secret then we should give it to Ghanaian actress, Nadia Buari. The pretty actress recently left her fans speechless when she revealed that she is already a mother of four adorable girls.

11 hours ago
Marverick showbiz maestro and activist Charles Oputa, a.k.a Charlyboy, on Tuesday said the `Ourmumudondo' group was set to launch Campaingn for Good and accountable leadership at all levels in Nigeria. 'Ourmumudondo'is a non-poli

12 hours ago
In the wake up call for a better Nigeria, a Non-Governmental Organisation (NGO), Queen Jennifer Unity Foundation (QJUFOUNDATION), has urged the Federal Government to design a programme that would have direct impact on widows in the country. Miss J

12 hours ago
Indigenous HipHop star, Phyno has been announced as an Ambassador for Monster Energy drink. Phyno, who is currently in Los Angeles, California, has been having a great year so far. His most recent single N.W.A, which features Nigerian-American rap

12 hours ago
Burna Boy, whose 'Life on the Outside' tour in the USA is still on-going, has signed a Publishing deal with Universal Music USA. This deal comes at a crucial point in Burna Boy's career, with his last studio album "Outside" still g