Kanu Shares photos as he arrives Indonesia with other EPL Legends
The Nigeria Football Legend Kanu Nwankwo is currently touring some Asian Countries With his fellow EPL Legends.
In some of the picture he Shared on his social media platform shows him and former Pompey And England Goalkeeper James and Liverpool Lift-back John Riise and Weston all happy to see him.
Kanu Is the Most Decorated Nigeria Footballer And Has been been doing his Charity work which includes his Foundation (Kanu Heart Foundation) and the Giving-back Project he has been doing in nigeria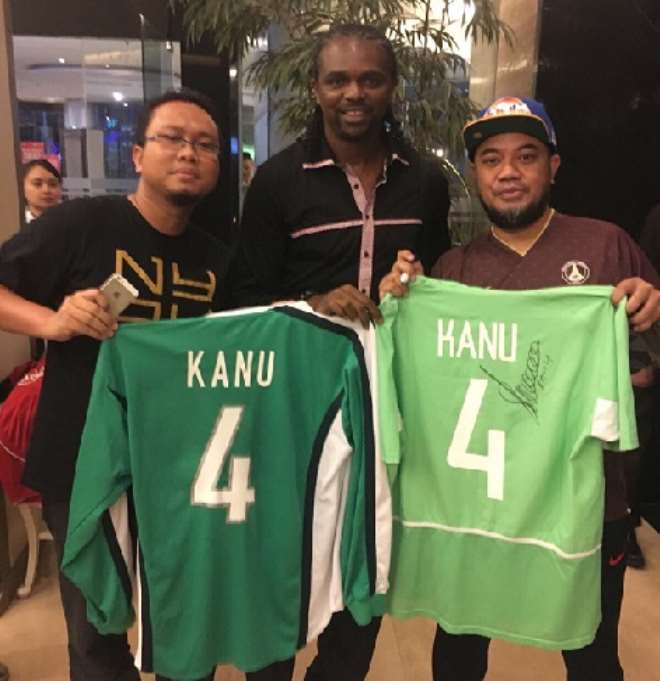 11 hours ago
If there is that one person who knows how to keep her life secret then we should give it to Ghanaian actress, Nadia Buari. The pretty actress recently left her fans speechless when she revealed that she is already a mother of four adorable girls.

11 hours ago
Marverick showbiz maestro and activist Charles Oputa, a.k.a Charlyboy, on Tuesday said the `Ourmumudondo' group was set to launch Campaingn for Good and accountable leadership at all levels in Nigeria. 'Ourmumudondo'is a non-poli

12 hours ago
In the wake up call for a better Nigeria, a Non-Governmental Organisation (NGO), Queen Jennifer Unity Foundation (QJUFOUNDATION), has urged the Federal Government to design a programme that would have direct impact on widows in the country. Miss J

12 hours ago
Indigenous HipHop star, Phyno has been announced as an Ambassador for Monster Energy drink. Phyno, who is currently in Los Angeles, California, has been having a great year so far. His most recent single N.W.A, which features Nigerian-American rap

12 hours ago
Burna Boy, whose 'Life on the Outside' tour in the USA is still on-going, has signed a Publishing deal with Universal Music USA. This deal comes at a crucial point in Burna Boy's career, with his last studio album "Outside" still g