I Thought you've Repented…Fan Comes for Flavour over Nude Photo
Singer, Flavour is really enjoying his single lifestyle as he does whatever he feels like juts to melt many female hearts on social media.
The singer is not new to sharing of raunchy photos on social media as he has just decided to awaken the thoughts of his female fans who are wishing to have him.
Flavour shared a throwback photo of himself with pants only as he models with a female model and this got everyone talking.
shankel_skin_whitening_product: If u catch them, they go carry Belle lol
rihvnou: I SAW MANY NIGERIAN ATTRACTIVE THAN YOU IM SORRY YOURE NOT SEXY FOR A NIGERIAN I PREFER SOMEONE ELSE SO YOU CATCH NOTHING JUST A SCULPTING BODY BUT IS NOT ENOUGH YOURE FACE IS NOT SEXY LOL
bluesskybaby: Ur body is super fresh.
keysevana: flavour but why i thought u had repented ever since God gave u that the little blind boy
andersondeangeles: I see you wanna feet in pornographic video's Mr flavor
pweedydanielle: See as u resemble olodo......u fit sign contract with xvideos
vickiswtprincewill: Rubbish
cynthiawilliams8482: Modeling for porn abi
digarsonfreedom: This's nigga crazy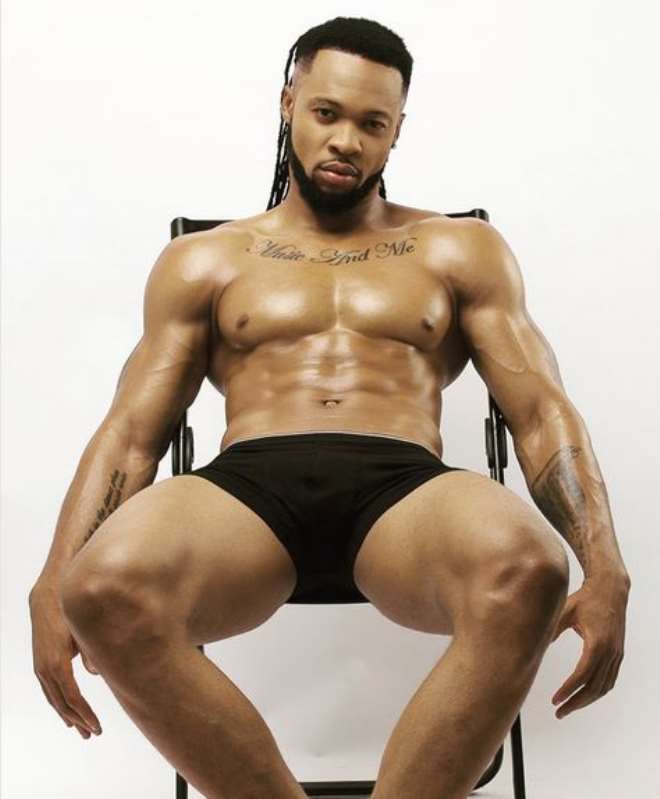 15 hours ago
The dream of every parents is to see their children grow and make it in life and for singer, Patoranking's family, it's all about greatness as he recently showed more love to his father. Patoranking has been busy touring countries but

16 hours ago
No matter the amount of rain, it will never stop comedian, Ajebo, from walking down the aisle with the woman of his dream, Uchechi Kalu, as they bid farewell to single life. The two love birds have been dating for a while now and they finally deci

16 hours ago
Gospel singer, Sammie Okposo, has joined some Nigerians at reacting to the viral video of an old woman abandoned by her children over allegations from a Pastor that she is a witch. The woman having been chased out of her home by her children has b

20 hours ago
One of Nigeria's comedian, Gbenga Adeyinka, has no cause to regret being a father as his son has just made him proud. The comedian's son was part of the students who graduated from Covenant University, and the proud dad could not hide

22 hours ago
Pretty Nollywood actress, Mimi Orjiekwe, along with her Mibi House of Hope Foundation team were guest at the Lagos Island Maternity Home recently. The actress and her team took a tour around the hospital facilities and also donated relief material