Actress, Omotola Jalade Reveals how she Got Lost in India
Pretty Nollywood actress, Omotola Jalade Ekeinde better known as Omosexy, was recently in India, where she toured some cities to see how things were done and she was indeed impressing.
She may have had the desired fun but there was a part that almost got her sacred and that was when she went missing in one of the cities.
All thanks to technology which helped her uber driver to trace her location where they were helped to some nice drinks at the market.
Sharing her brief stay in the country, she wrote, "Went to their own tejuosho market, a must do usually. Buying accessories, Indians stare way too much its funny. Their money is called Rupees. Got lost at a point and couldn't find our non-English speaking driver! Mebaz store was so helpful by calling, giving us drinks...lol...India is Uber hot! This is a luxury... And guiding him back to finding us! Phew. Had been to Mumbai yrs ago and really didn't like it. So pleasantly surprised I like this city .Modi maybe? All their roads are well Tared, No potholes! Nice trees and flowers lit on all roads and streets."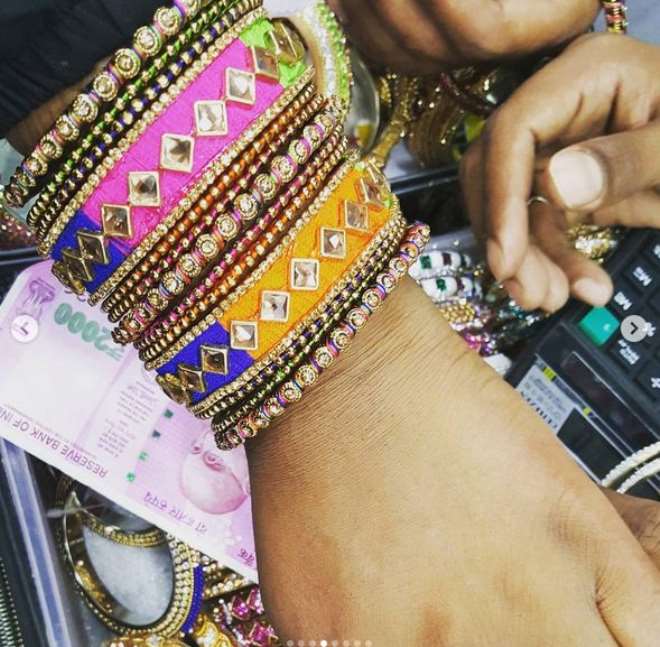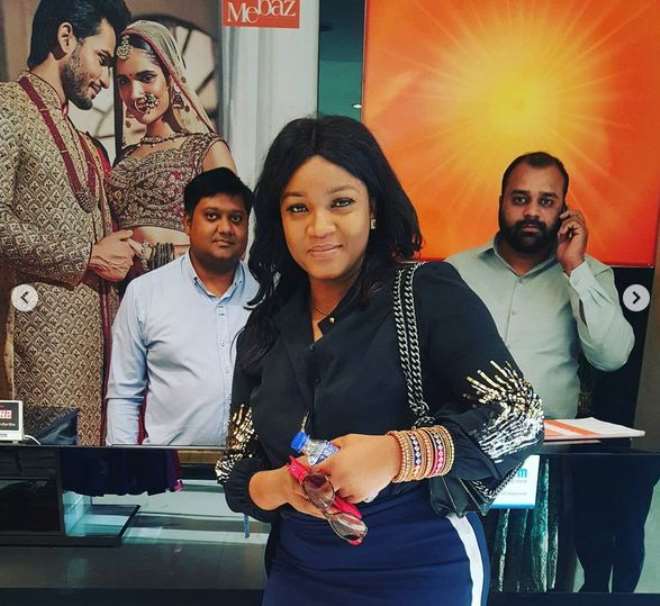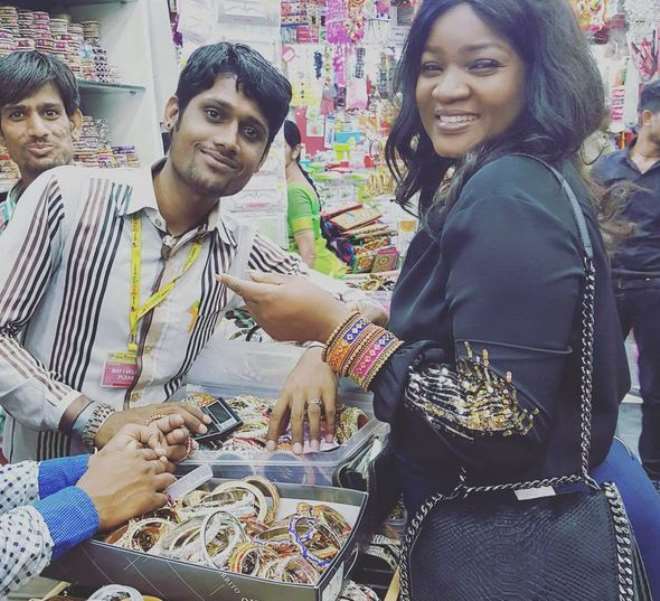 1 hour ago
Fast rising Nigerian singer, MR SHAA, is already building a large fan base for himself and he is not ready to joke with that at all as he is also doing fine with his music. The singer came into prominence when he trended with his sex doll as he wa

6 hours ago
Nollywood actress and latest mum, Linda Adedeji, has bounced back to her fit after welcoming her prince charming some weeks back. Linda wasted no time in staying in bed as she is already flaunting her sexiness to her man without making it look as

6 hours ago
Nollywood sexy actress, Chika Ike, will sure be proud of herself that she has been able to build an empire for herself and she is not slowing down. She might be single and maybe not searching but that has not stopped her from breaking boundaries a

6 hours ago
Port Harcourt base singer, Duncan Mighty is seriously breaking boundaries as he has continued to prove to many that he understands the business of music and entertainment at large. The singer is not just into music as he also owns a record label a

2 days ago
Popular Nigerian comedian, Bethel Njoku better known as Senator, will always seat back and be grateful to God for bringing him far in the comic industry that he has been able to put smiles on the faces of many and his family as well. The comedian