Actress, Liz Benson Seen Well Dressed to Government House
Veteran Nollywood actress cum Evangelist, Liz Benson, was spotted recently at the government house Owerri, as she was seen having a discussion with Her Excellency, Nneoma Rochas Okorocha.
The ageless actress wowed many with her outfit as she was well dressed that despite stepping out without make-up and jewelries, she still looks pretty.
You can describe her as an epitome of beauty and you will be right because rather than bleach her skin like some will do, she is just there enjoying her life and leading by example.
Having actor in uncountable movies, and now embracing the work of God, she has not abandoned her first love which is acting as she is now very picky about the roles she accepts.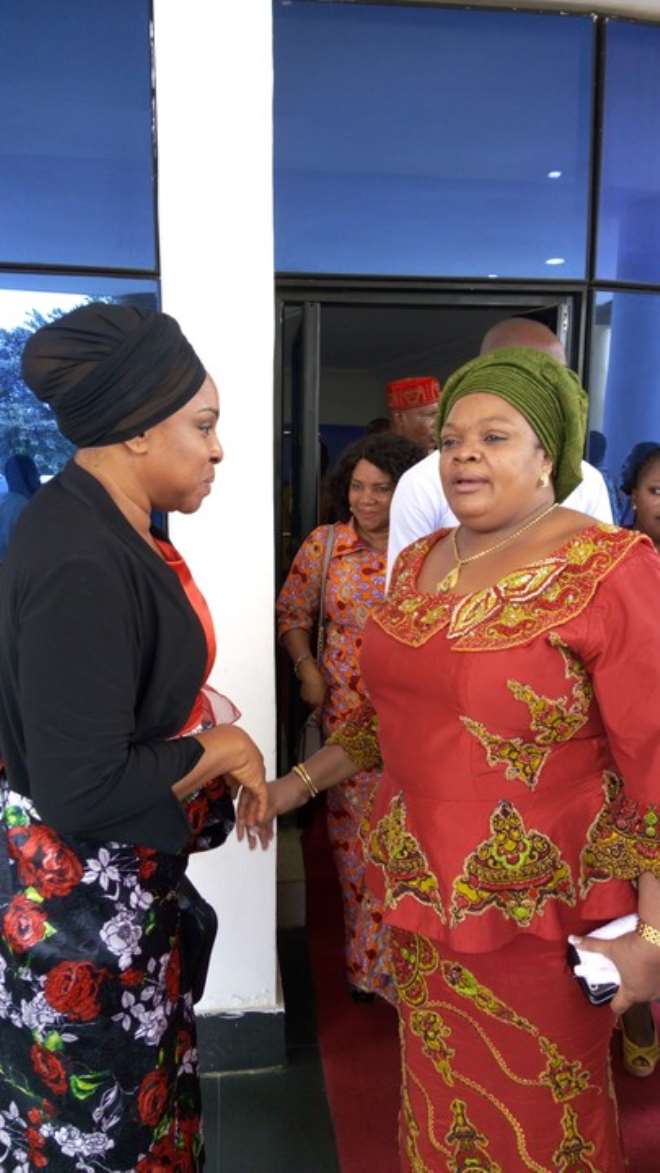 Add Your Comment
9 hours ago
[B]For those of you who have really missed the face of veteran Nollywood actress, Rita Nzelu, well, no need to worry because she is back to what she loves doing and that is acting.[/B] The actress has been off the scene for a while and the simple
9 hours ago
[B]These days, fans tends to see some celebrities in the country trying to show off either with their luxurious lifestyle or whatever they are doing to others which not many welcomes this idea.[/B] Some celebs go as far as faking a whole lot of th
10 hours ago
[B]Nollywood actress, Iyabo Ojo, aside being busy with work and her personal businesses, has time to read a lot that is happening in the country and dirty things said about her but she has chosen to ignore them.[/B] Rather than spend her small mon
10 hours ago
[B]Singer, Eedris Abdul Kareem, has not been heard of in recent months as he has been busy with personal projects and family but recently, ha has come out to set the records straight.[/B] The singer in a recent interview with hiptv, stated that th
11 hours ago
[B]Singer, 2Baba, is so happy today that he and his wife, Annie, have been able to overcome all the challenges they have encountered together and still waxing stronger.[/B] The two love birds have come a long way and to God be the glory, they are
Load More Stories....