Salva Kir Runs to T.B. Joshua - Will Putin do the Same?
On Sunday, December 29, 2013 the auditorium of the Synagogue Church of All Nations (SCOAN) in Nigeria was packed with thousands of international visitors, including Malawian president Joyce Banda, as Prophet T.B. Joshua showed them a letter from South Sudan president Salva Kiir asking for prayers after hearing of the prophecy he gave concerning his nation.
The prophet then instructed his congregation to pray for cease fire and reconciliation. After the prayer, T.B. Joshua started to prophesy about the coming year of 2014. He said that "Many giant nations will become small nations and many small nations will become giant nations." In particular he mentioned that the country Russia was to face trouble soon.
He said, "We have to pray for the nation of Russia because I'm seeing a great war coming against them. Their leader will face a greater opposition and the opposition will be so much that it may squeeze him and that will turn the nation into another thing." The very next day Russia was hit by what was said to be a terrorist attack when an explosion hit a trolleybus during the Monday morning rush hour in the city of Volgograd.
Could this be the beginning of what T.B. Joshua was speaking of? Two days after the SCOAN's prayers, the rebel leader Riek Machar agreed to a cease fire saying he will enter peace talks, but will that encourage Russia's president Vladimir Putin to acknowledge T.B. Joshua's vision?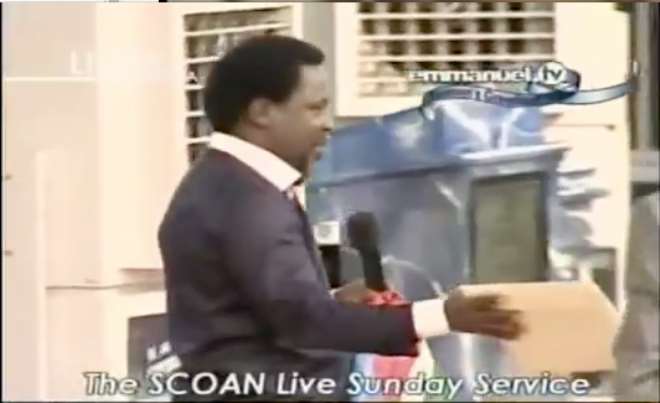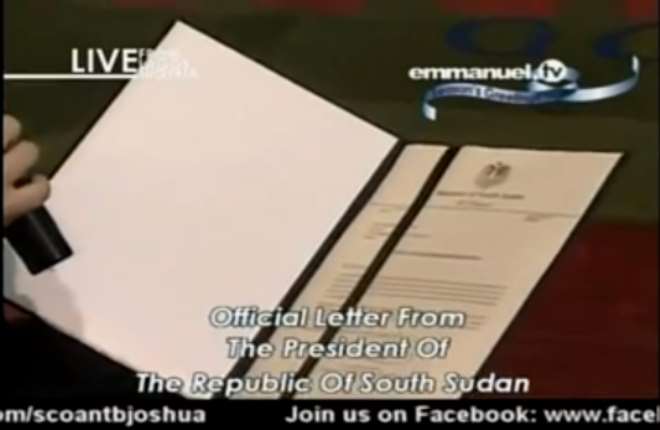 © 2013 Nollywoodgists.com
Click the link below to go to...
Nollywood actor Solomon Akiyesi wants everyone to leave him alone after being disgraced by his wife.
Pastor Adeboye Of Redeemed Church Justifies Purchase Of Private Jet [VIDEO]
Kenny Ogungbe Infuriates Over 2Face's Wedding Invitation Denial
Jim Iyke Copies Omotola… Shots For His Reality TV Show [PICTURES]
2shotz Finally Says I Do In A Low Key! [Pictures]
Video: Denrele talks about late singer Goldie, her marriage and final hours
Nollywood Actress, Cynthia Agholor Romances UK Based Big Boy, UGOO UDOFIA * Dumps Ghanaian Producer, Elvis Lamptey