Sexiest Movie Stars With Tattoos [PICTURES]
Well, if what the holy books said about people having tattoos is anything to be considered, the new generation in the Nollywood/Ghollywood may have erred.
But on a contrary, Tattoos, to those who wear it, see it as a form of fashion, you know, something that has to do with status quo. But, the question is, have you ever seen a man or woman who buys Bently and inscribed something on its body? It's obvious, the response is No! So, those who inscribe all kinds of mark on their body doesn't really value the worth of the body.
So in this edition, Nollywoodgists.com presents to you 15 sexiest actresses who have Tattoo on their bodies.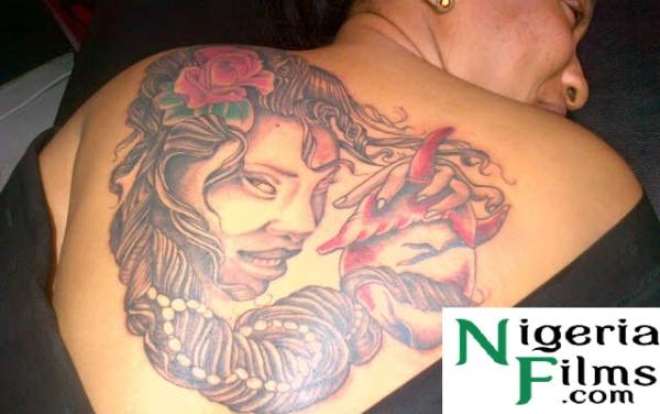 Tonto Dikeh
Call her Nollywood's most controversial actress and you will be stating the obvious. The light skinned actress who ranks as the most daring in Nollywood is one who you can call a tattoo freak. She has over 4 different tattoos all over her body. She made the news recently when she drew a very massive tattoo on her back; she also has on her neck, her waist and belly.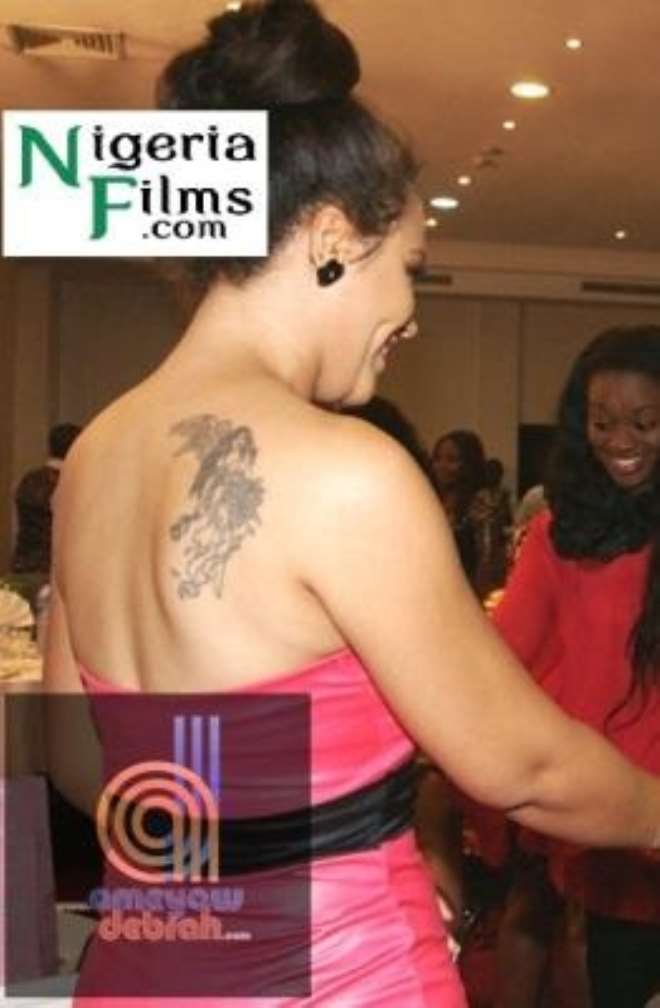 Nadia Buari
Pretty Ghana actress Nadia Buari is also a lover of tattoos, though she only recently got one. It's a relatively big tattoo that looks like an angel drawn behind her right shoulder and another on her left arm. The light skinned actress came up with the tattoo after she worked on her physique as she now spots a slimmer figure.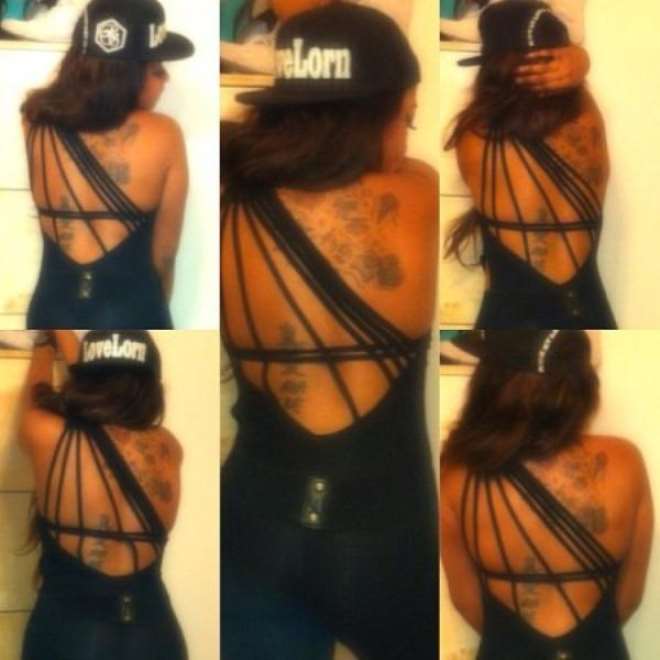 Rukky Sanda
Tall and pretty Rukky Sanda was known to have a little tattoo on her ankle and arm since she came into movies until recently when she added a new one to her collection. It's something similar to that of Tonto Dikeh, drawn all over her back but looks more like a floral design.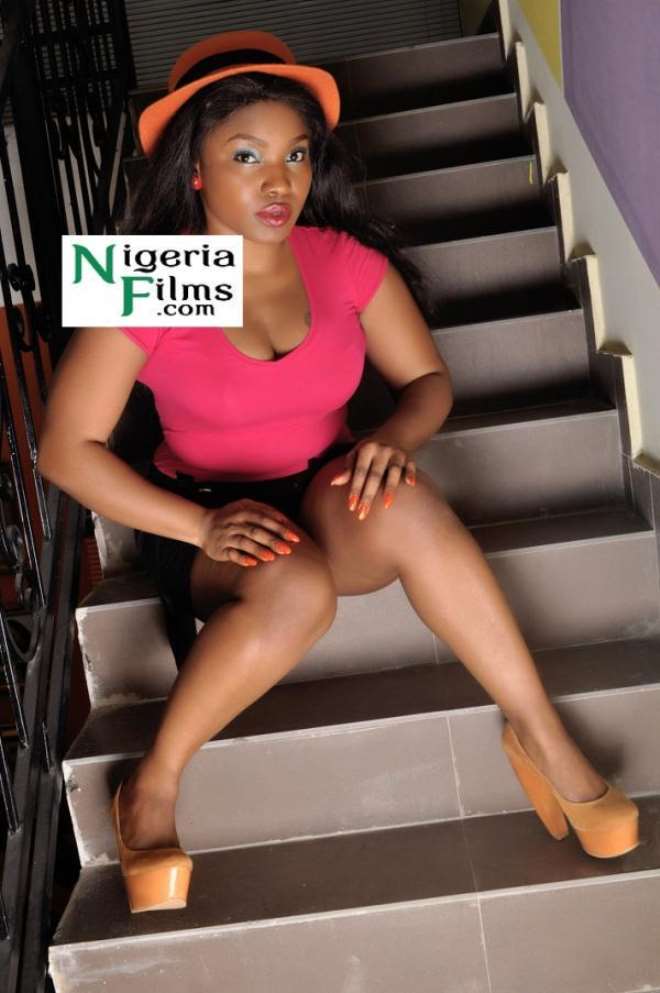 Halima Abubakar
Star actress cum producer, Halima Abubakar also has 3 tattoo designs on her hand, an Indian art on her back of her and a flower on her right b00b.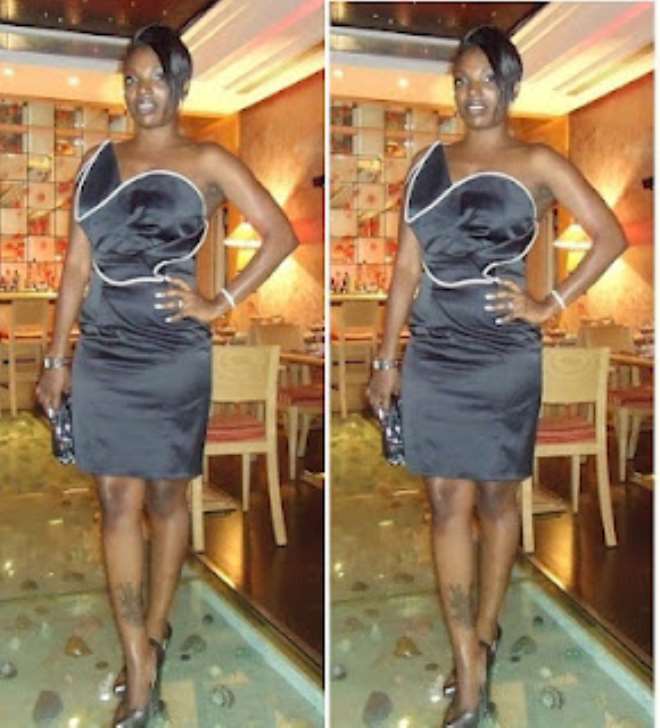 Annie Macaulay
Tuface Idibia's lucky bride Annie also wears a tattoo and she loves to flaunt it especially in movies. Annie, who is now an actress with lots of movies to her credit, has a tattoo on her ankle.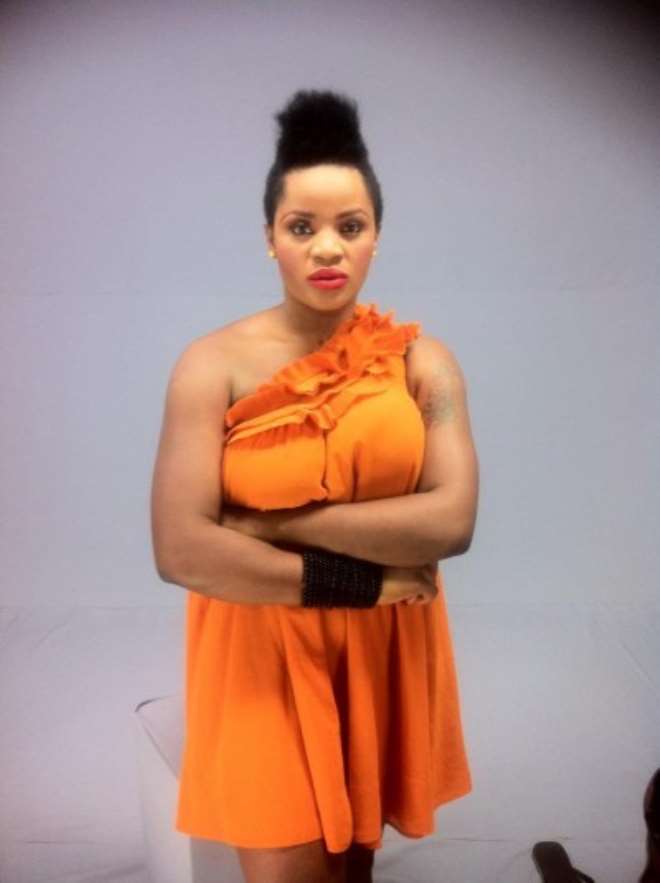 Uche Ogbodo
Light skinned actress, Uche Ogbodo was among those who trail blazed the tattoo trend in Nollywood, she got her arm tattoo several years ago when she was head over heels in a steaming romance with her boyfriend cross, and to show how crazy about him she was, she drew a tattoo (cross and flower) on her arm. Though the two have since parted ways, the indelible tattoo has stuck to her body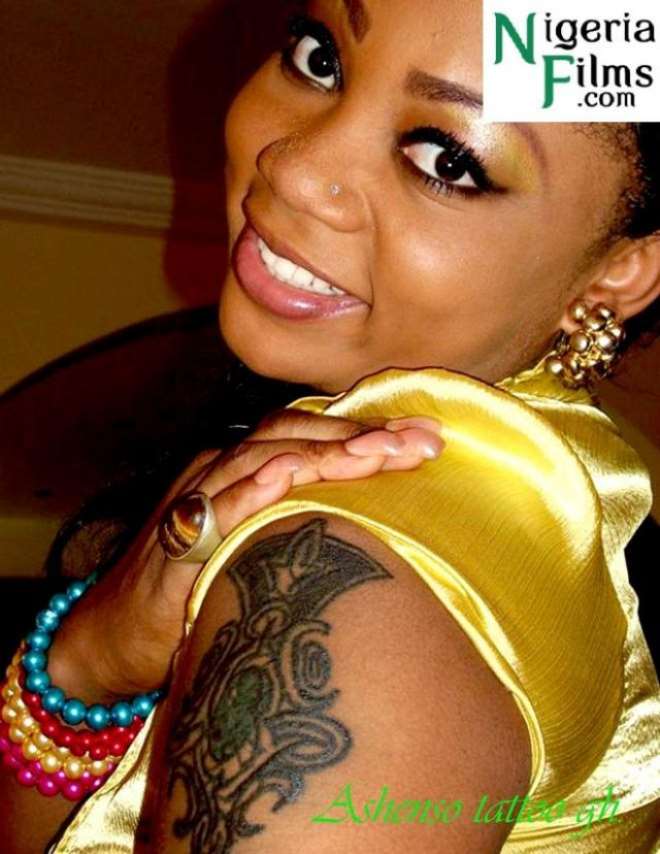 Vicky Zugah
This daring Ghanaian actress is a stunner any day irrespective of her petite figure. She is one bubbly actress who loves to have fun and she is also a tattoo freak. She has tattoos all over body, her arms, thigh and other places.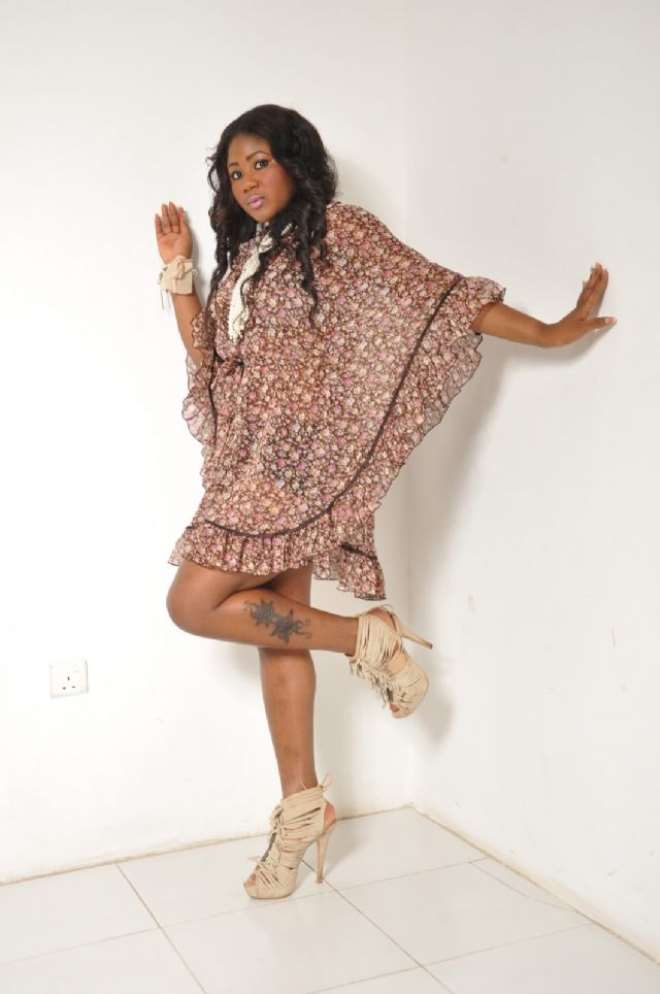 Salma mumin
Salma is one of the most daring actresses Ghollywood boasts of, and she is definitely taking the center stage in the movie industry with her boldness and professionalism. She also loves tattoos and a very simple one written like a sentence in her arm, shoulder and a flower on her left leg.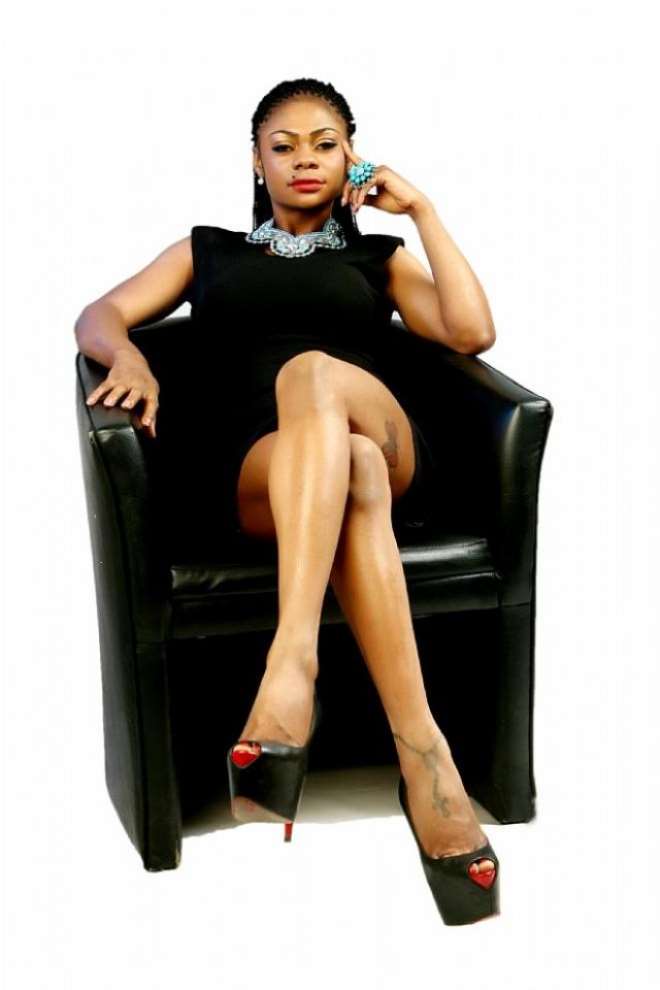 Karen Igho
Big Brother Africa winner, Karen Igho got into movies after she emerged winner of the popular show which saw her smiling to the bank with over 20 million naira. The fast rising actress who has featured in a couple of movies has a big rose flower tattoo on her right b00bs.
Click the link below to go to...
Celebrity Tattoos, Nigerian Celebrity Tattoo Pictures & Tattoo Designs a>
INI EDO'S SEXY CURVES, BUM CAUSE STIRS AT AN EVENT
I am not married, marriage certificate is fake – John Dumelo
Stop Behaving Like Jezebel-Redeemed Pastor Slams Mama G Publicly
Ini Edo, Please Mind Your Spelling
Boredom Forces Princess To Marry In May--Insider Alleges