Nigerian filmmaker curses Uganda
Nigerian filmmaker Kingsley Paul Ukaegbu is a bitter man after the premiere of his latest movie, See Through Me, all but flopped.
During Thursday night's premiere at The Hub cinema in Kampala, Ukaegbu was left cursing his gods as the highly- hyped film pulled less than 100 people.
"What sort of country is this where people cannot pay Shs 50,000 to attend a movie premiere?" Ukaegbu lamented as he stared at the empty auditorium. "I have never seen anything like this in my entire 20-year career. This is shameful to Uganda."
Ukaegbu, who now says he will never return to the pearl of Africa, expected to bank on the hot-cake Ugandan mood for Nigerian movies, only that he ignored precedent. This was the second time the experienced filmmaker burnt his fingers here. In January, he got a small audience as he premiered his first collaborative film with Ugandans, Shadows of Fate.
Themed on prostitution, the movie failed to impress Ugandans. He was, however, lauded by female activists for addressing the plight of African women. As a result, Ukaegbu promised to make his next project better. And true to his word, he worked on See Through Me - employing almost the same cast but shooting with the more superior Red Epic camera on a hefty budget of $50,000 (about Shs 130m).
All odds seemed to favour him. He had flown in Nollywood diva Yvonne Jegede to join her colleague Clem Ohameze in the lead roles. The Ugandan team in the film included Herbert Dembe, Ruth Nalubiri and Halima Namakula.
Ukaegbu had even predicted the movie would take Africa by storm. However, as the premiere date neared, Ukaegbu started complaining that he had been let down by some cast members who abandoned the movie due to poor pay - as the filmmaker failed to attract any sponsorship. It is as if movie fans saw through Ukaegbu: the seats were empty.
Scheduled to start at 5:30pm, the premiere was still waiting for the first guest by 7pm, when a few fans started arriving. A distressed Ukaegbu was seen making frantic calls and pondering on what to do next.
"I will never hold another premiere in Uganda. I will be taking my films back to Nigeria where people understand the value of cinema," Ukaegbu declared.
The showy Nigerian, who has largely had a turbulent relationship with the local film fraternity, then turned his guns on Ugandan media.
"There is a lot of mediocrity here. You people don't take film criticism seriously," he fumed before turning down pleas from his cast to join them for a photo shoot, saying he was in no mood to smile for the cameras.
He then lashed out at companies that refused to sponsor his film. Human Rights Network (HURINET)-Uganda, Jomayi, Select Garments and Hotel Africana were among the few organizations that gave him logistical endorsement.
Even upcoming artiste Captain Dolla looked bored entertaining empty chairs with his Emmese hit, shortly before the film hit the screen at about 8:30pm. But See Through Me is no ordinary film.
It tells an emotional story of an orphaned teenage girl, Maggie (Jegede), who is forced to marry an elderly and violent man (Ohameze) after he had raped and impregnated her. The abusive marriage forced her onto the street where she ended up a prostitute.
Ukaegbu's only consolation was that the Nigerian community, which made up the bigger part of the small audience, bought a few DVDs at very high prices. Over Shs 15m was made in the auction.
Click the link below to go to...
Nigerian Men Who Don't Want to Marry Career Women Should Return To the 19th Century
Nigerian Men Who Don't Want to Marry Career Women Should Return To the 19th Century
Ex-Miss America Producer Moved My Seat Because I'm Black
Photos: Deplorable State Of The Nigerian Police College, Ikeja
My Girlfriend Says She doesn't Love Me Like She Used To – Please Advice
Nigerian Defence Minister Slumps at Armed Forces Remembrance Day
Cossy Regrets Posting Compromising Photos, Signs First Male Artiste
MoCheddah Gets DealDey Endorsement Deal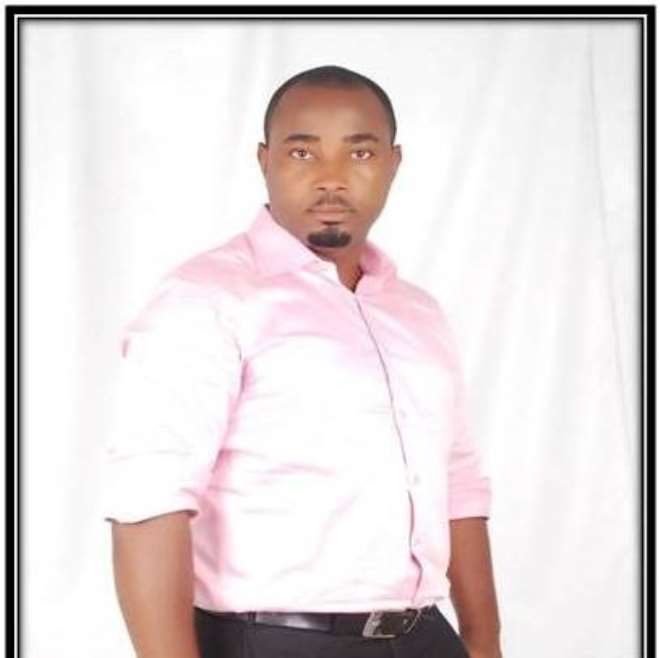 Kingsley Paul Ukaegbu